This is the one you've been waiting for! The top transsexual superstars together in one DVD! Vicki Richter, Danielle Foxxx, Khloe Hart, Olivia Love & Yasmin Lee – truly the million dollar lineup in Grooby Productions newest release, Buddy Wood's Shemale Superstars.
This isn't any ordinary shemale DVD! See the girls in Buddy Wood's unique style with guest director Danielle Foxxx shooting her first ever scenes. Buddy gets in depth and personal with these shemale superstars shooting them at the beach, at their home, and more! Get to know your favorite porn starlets, experience their daily lives and routines with them, and see these five sexy shemales doing what they do best!
Coming out on September 5th! But pre-order your copy today for only $24.99 and you'll be saving more than 15% off the original price!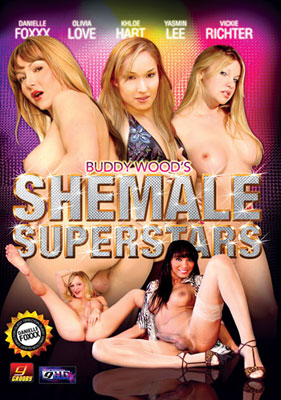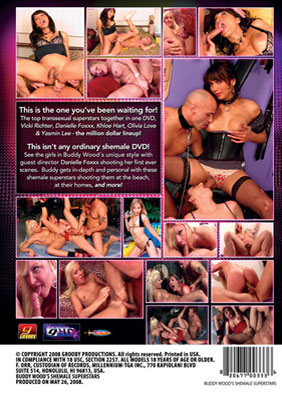 WATCH THE TRAILER IN HD QUALITY!