Exclusive 2024 Grooby Girls Calendar Now Available for Pre-Order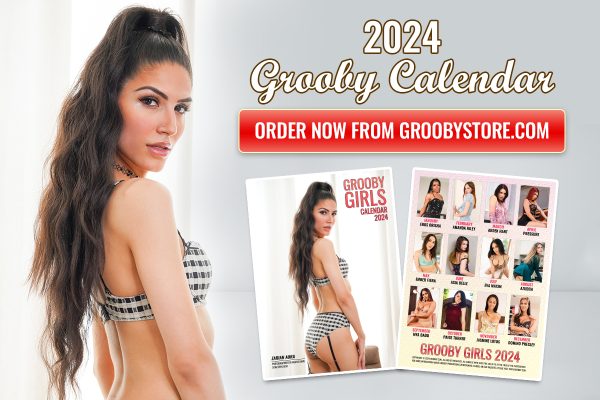 LOS ANGELES, CA – Pre-orders are now open for Grooby's popular Grooby Girls Calendar and can be done at GroobyStore.com. 
"We've hand-selected 13 shots of some of our favorite Grooby Girls to assemble one of our most ambitious calendars to date," says Grooby CEO, Steven Grooby. "With the amount of models we work with, this is a task that takes weeks to finalize. Fans and collectors of our annual calendar will be very pleased with what 2024 will bring." 
Featuring Grooby's 2023 Brand Ambassador Zariah Aura, Eros Orisha, Amanda Riley, Arden Hart, Pressure, Ember Fiera, Asia Belle, Eva Maxim, Azudem, Mya Badd, Paige Turner, Jasmine Lotus, and Domino Presley. 
Order your copy today at: https://www.groobystore.com/product/2024calendar
ABOUT GROOBY
Founded in 1996, Grooby stands as the premier producer of trans erotica, shaping the adult entertainment landscape through its commitment to diversity, authenticity, and excellence. 
With a portfolio of membership sites, an annual showcase in the Transgender Erotica Awards (TEAs), and a dedication to innovation, Grooby continues to lead and inspire. Discover more at Grooby.com and stay updated on Twitter at @Groobydotcom.
Share This