See free black shemale photos and video by signing up for FREE – click click here I used my periodical happy hour credits on Imlive to see what was new and I was surprised to find a smattering of hot black shemales on the site, some of whom I recognised from this site or other online areas. I'm a big advocate of this website because you can get so much for Free and then when you do decide to join a girl in a chat room, they put up fast, show off their hard cocks and fat shemale asses and you can ever get them to cum.
I've given this secret away before (so much that it's no longer a secret) but go to Imlive, signup for free, you don't even need to put a credit card number in, then click on "shemales" they have between 200-1000 on there but usually around 400 trannys. Each gives away free screen shots of their hottest shows !!! You can surf for hours just looking at them.
Here's some samples of the girls I spent time with yesterday. See if you can recognise them.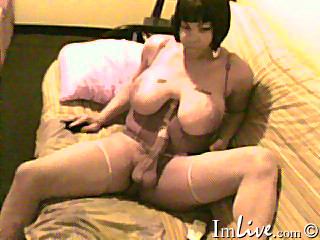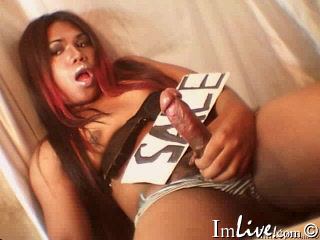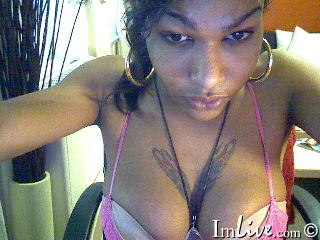 Click on the below images to get larger, or just go to the website for 10000's more.
Enjoy all these and more for free at Imlive's Shemales