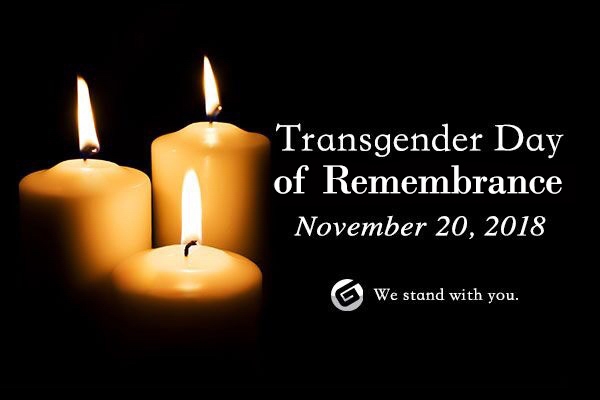 The 20th November is the Transgender Day of Remembrance.  A day singled out to memorialize trans people who have died or been murdered as a result of transphobia and hate crimes.
As friends, allies and co-workers in the trans adult industry,  we've seen the results of these abhorrent crimes first hand and we continue in our pledge to stand by our trans friends against transphobia, against the hate and to continue to educate, inform and provide a platform for trans people.
If anyone on our websites supports political or religious parties and organizations which are intolerant towards trans people,  towards equal rights for all, or who are pushing for anti-trans agendas such as bathroom laws, removal of trans in the military, etc. then you are a hypocrite and we have no place for you here.
Please take a moment today to reflect on trans people murdered for simply being who they are.