It was a Friday night in North Hollywood and we had a real fucking good time. About 60 of us came together on that night to premiere our newest DVD, Real Fucking Girls. This was 2016 TEA winner Mona Wales' directorial debut and a huge step forward for our genre. For those who don't know, Mona chose the trans performers she wanted to work with and gave them input on their scene partners. Each scene is actually based on their real life experiences and you know what? It shows. The chemistry between the performers is authentic and damn sexy.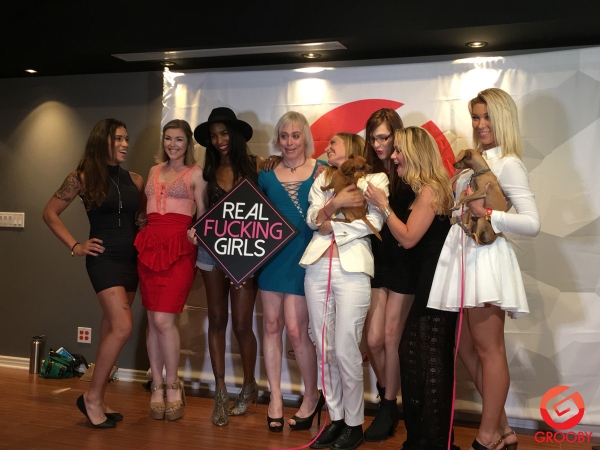 Real Fucking Girls was shot over a three day period back in February of this year. Steven Grooby was nice enough to send me up to San Francisco to hang out during the filming. Mona has mentioned how this project felt like she made a baby with 20 of her friends and I can see why.  There was a distinct sense of family on set and that everyone was genuinely happy to be there. Interestingly enough, I think this warmth carries through each scene.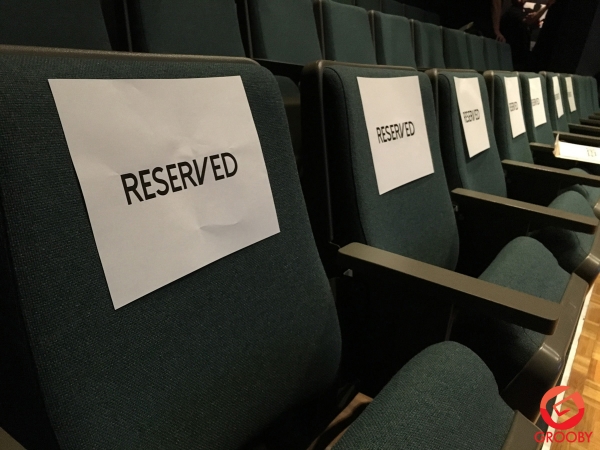 I was so humbled by our turnout on Friday – it was the first time we've ever done a movie premiere. Thank you so much to the cast and crew who were in attendance (Mona Wales, Aubrey Kate Simone Sonay, Jane Starr, Tori Mayes, Natassia Dreams, Ella Nova, Stefani Special, and Siouxsie Q) and much love to those who were unable to attend but were definitely missed (Amarna Miller, Bella Rossi, Daisy Ducati, AJAPorn, Kelly Klaymour, Echo November, Lilith Luxe)! And thank you to our friends who came out to support our event as well – Morgan Bailey, Buddy Wood, Blackula, Isabella Sorrenti, Eddie Wood, Adam Tarantino, and more!!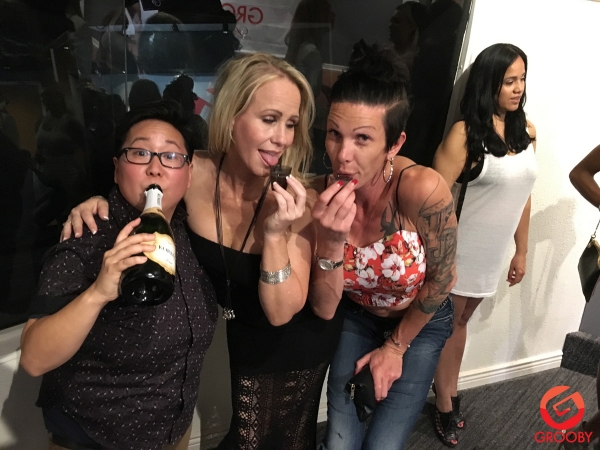 A big shoutout to Buddy Wood and Jamie French for including exclusive teaser trailers to play before the movie. They both have really awesome projects in the works – stay tuned for their trailers up at TGirls.com.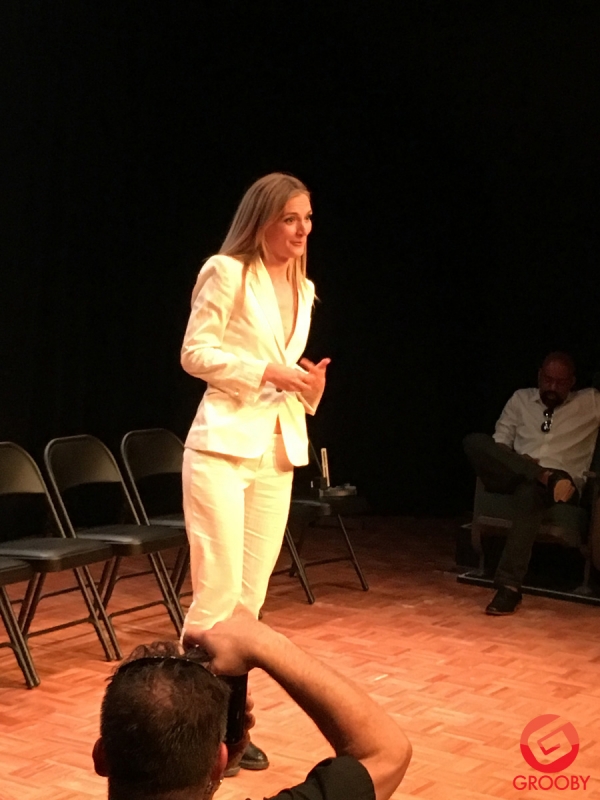 Mona introducing the movie.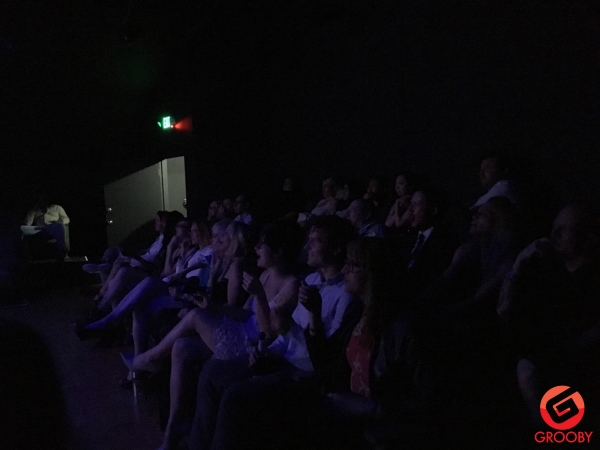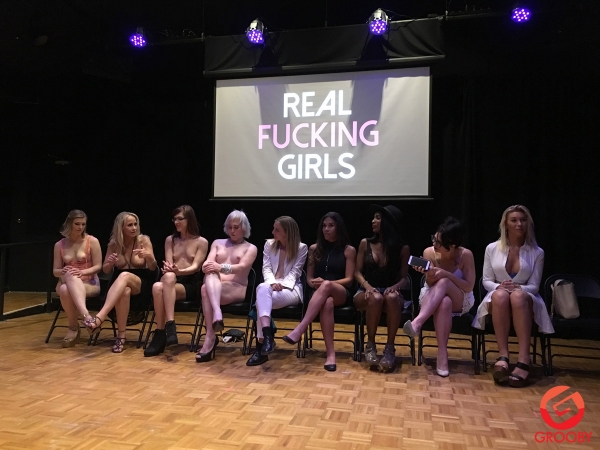 Semi-topless Q&A with the cast!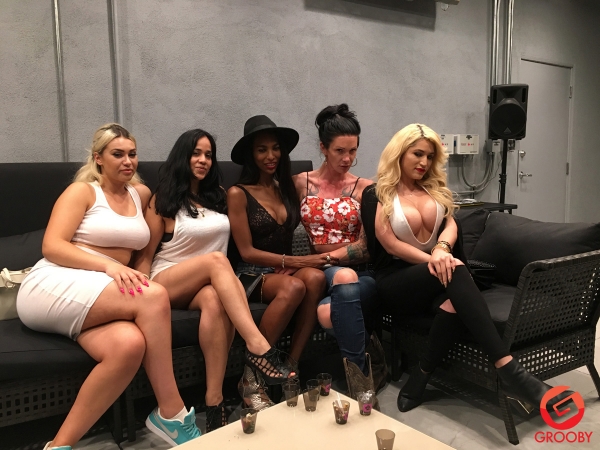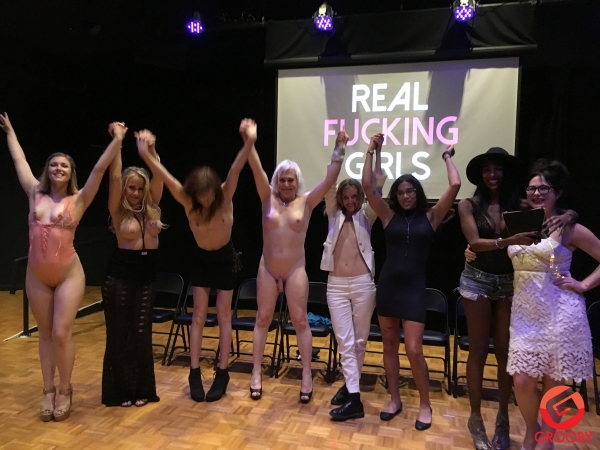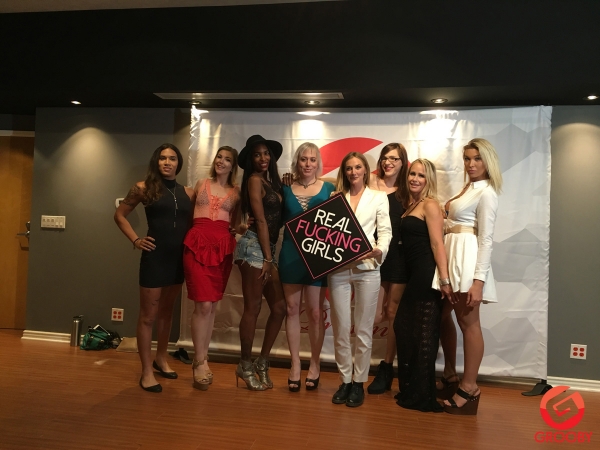 at TGirls.com
For those who missed out, Sparky Snakeden filmed our Q&A!
Special thanks to my fellow Grooby co-workers Sparky Snakeden, Dev, and Alex for working extra late on a Friday night to help make this event possible.  A big shoutout to our media in attendance as well – Mark Kernes and Chris King from AVN (you can see Mark's write-up and Chris' pictures HERE), Ben from Otola Photography, and David from Daily Celeb.
**UPDATE** Below is an exclusive behind the scenes documentary excerpt shot by Lilith Luxe!

at TGirls.com