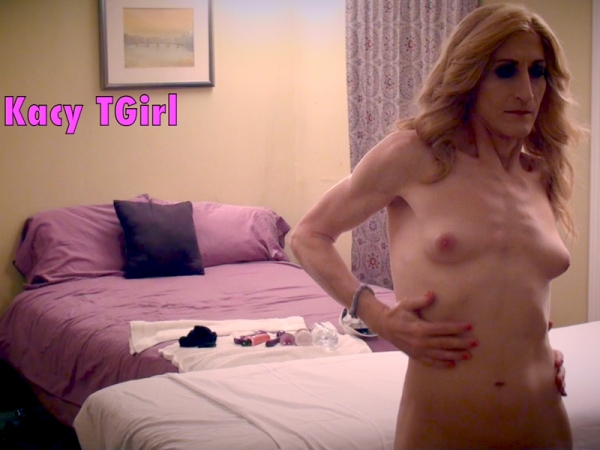 KacyTGirl.com has self-produced its first full-length porn video, Masseuse Gets a TGirl Surprise! Rubs McClanahan makes his porn debut as Bill the Masseuse with Kacy TGirl playing her "adult entertainer" self. Kacy has her long legs, shapely ass and tgirl tits oiled and massaged before surprising Bill with her shemale cock. The lines get blurred as to who's massaging who but that doesn't matter since its happy endings for all! 
"Working with newcomer Rubs was fun because he brought an eagerness to our first self-produced hardcore full length. And I must admit his being a professionally trained masseuse added to my pleasure" quipped Kacy. The HD video with a running time of over 30 minutes has a soundtrack featuring the "electronica organica music" of DJ Kid Cholera. And as with many of the KacyTGirl.com productions there's a bonus behind the scenes clip at the end. 
The very hot video is the newest addition to the exclusive TS content found only on kacytgirl.com! Check it out now!