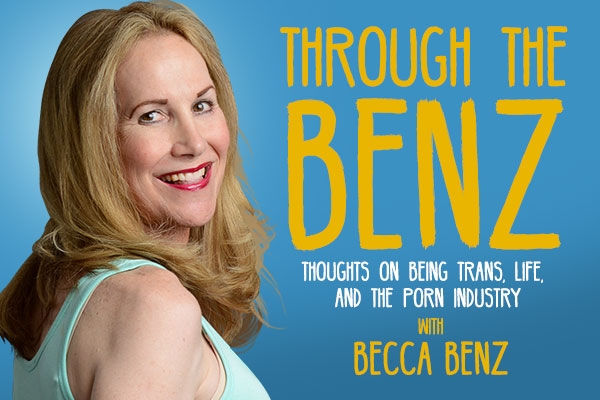 Looking back at 2017 it's difficult to see it as anything but a disastrous year for the transgender community, and to feel a great deal of trepidation about what 2018 has in store for us. As a community we certainly faced many challenges last year and it's easy to get caught up in all the negativity and feel a sense of hopeless or frustration seeing so much of what we gained under previous administrations being undone by Trump, but there is reason to be hopeful.
The election last November was a historic day for the transgender community as seven openly transgender candidates won elections across the nation, winning seats on school boards, city councils, and in a state house. Voter turnout was strong and Americans sent a clear and loud message that the Trump Administration's agenda of hate and discrimination is not working and is not endorsed by a growing number of Americans. Democrat Danica Roem became the first openly transgender candidate to be elected and seated to a state legislature when she beat 26-year incumbent Bob Marshall for a seat in the Virginia House of Delegates. Marshall is well known for his anti-trans beliefs, having proposed a bathroom bill last year to restrict access to public bathrooms for trans people, and continually mis-gendered Roem during the campaign. Ms. Roem was sworn into office this week. Andrea Jenkins became the first transgender woman of color to be elected to public office as she won a seat in the Minneapolis City Council to represent the city's 8th ward with a convincing win, getting more than 70% of the votes. And there is every reason to be hopeful that in this year's mid-term election the Democrats will continue to gain more seats in Congress. Trump's dismal approval rating, along with the large number of Republican House members opting not to run for reelection, have paved the way for a major shakeup in the House. Gaining control of the Senate is more of a longshot, but still within range. This is why it is so vitally important for trans people to register and vote; we need to make our voices and our votes heard now more than ever.
Another major victory was achieved when the courts, and public opinion, ruled against Trump's proposed ban against transgender people serving openly in the military. After several courts ruled against the ban, and many military leaders spoke out against the ban, Trump finally gave up the battle. But what Trump did accomplish was to draw public attention to the many transgender service members who, as District Judge Kollar-Kotelly noted in the first of several court rulings against the ban "have and continue to serve with distinction." Trumps attempt to drum trans service member out of the military backfired and only served to strengthen the resolve of those who serve and those who support them.
Illinois recently became the second state to ban the "trans panic" legal defense, after California led the way and banned it in 2014. While this is certainly a positive step to have another state ban this barbaric legal defense, it's disheartening that there are still 48 states in America where it is allowed. But momentum is building and activists are mounting legislative campaigns to follow suit in seven other states this year.
In a move that was bizarre even for Trump, he tried to ban the Centers for Disease Control and Prevention (CDC) from using the word "transgender" but once again public outrage forced him into backing off from his demand. Last December The Washington Post reported that the Trump administration banned the CDC from using seven words — "fetus," "transgender," "diversity," "science-based," "evidence-based," "vulnerable," and "entitlement" in any documents used to prepare the agency's budget. This sparked immediate outrage from across the nation and sent the administration backpedaling in an attempt to ease the uproar. This was yet another blatant attempt to erase the trans population from existence, but once again the action was rebuffed by outraged Americans.
These are but a few examples of the gains we've made the past year, and I'm sure I've missed some. It's easy to overlook the good things that are happening when we're bombarded daily with so much negativity, but they are there if we look. And I think we all, myself included, need to refocus on the positives and not dwell so much on the negatives. We also need to find the resolve to keep fighting and not give in, and to work towards creating more positive outcomes. The reality of the world we live in today is that is we choose to do nothing we are in effect endorsing the Trump administration's agenda of hate and discrimination, and I don't think any of us are okay with that.
Collectively and individually we are stronger than we realize. I just read a post on social media by a friend about what she has had to endure during her life, and she has had deal with some horrendous situations and a lot guilt and self-doubt. But she fought through it and survived and is stronger because of it. It pains me that so many in the trans community have had such difficult and challenging lives, but the positive side of that is it makes us stronger and better able to survive the difficult times we face later in life. And we as a nation and a community are facing one of those difficult times now. But make no mistake, we will prevail. The transgender community is going to be thriving long after Donald Trump is nothing but a distant and unpleasant memory in this nations history. We just have to have faith in ourselves and our fellow Americans that right will prevail, as it always has.
On a personal note, I'm excited to be back writing my Through The Benz column after being on hiatus for a while and thank you all for sticking with me.