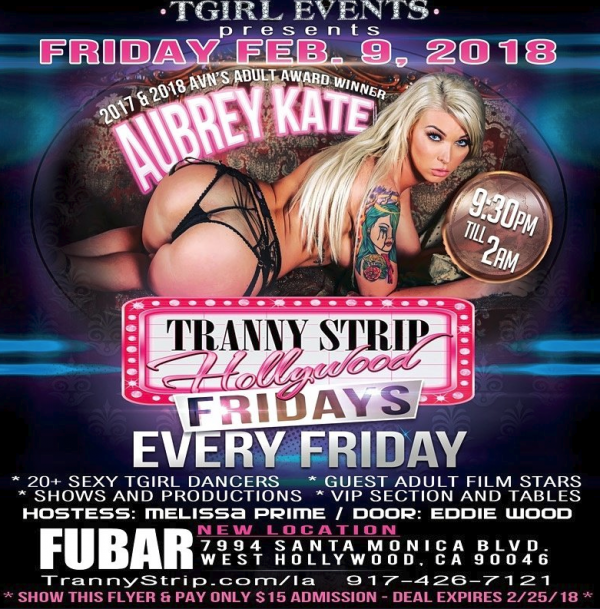 Los Angeles, CA – Multi-award winning performer Aubrey Kate will be headlining tonight at the inaugural TGirls Hollywood Party at FUBAR in West Hollywood, CA. She will be joined by Domino Presley.
"It's an honor to kick off the new TGirls Hollywood Party with Domino Presley," said Aubrey Kate. "We're excited to party it up with our fans and friends here in LA."
The TGirls Hollywood Party will be held at FUBAR in West Hollywood from 9:30pm-2am every Friday starting tonight with over 20 TS dancers from all over the world, lap dances from featured dancers and adult stars, and music from DJ Ciyn and Jelone London.
For more information, visit their site at http://www.trannystrip.com/la