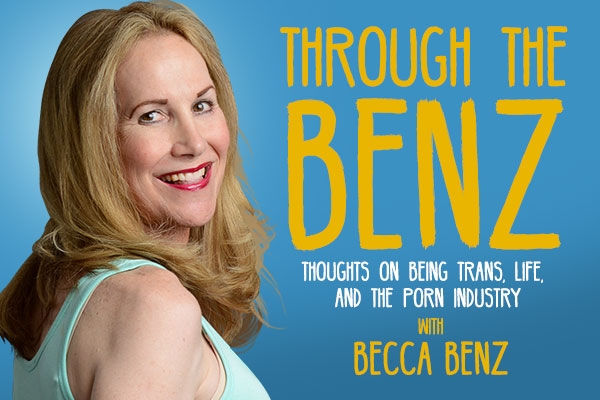 When I first approached Grooby about writing for them my initial idea had been to do a series of interviews with photographers, because the models get interviewed all the time but the photographers aren't nearly as well known. And as someone who has had a life-long interest in photography, I find it fascinating to hear them talk about their craft as well as their unique stories and experiences. I have gotten to know many of the photographers who work for Grooby and enjoyed hearing their stories and felt people might enjoy seeing the industry from a different perspective; that of the photographers. And I wanted to give people a glimpse behind the scenes of what goes into a shoot and that producing the quality content that Grooby is known for is more involved than most people realize.
But what really got me motivated to do this was when I hung out with Buddy Wood at a club one night and we talked for quite a while about a wide range of things and it was so interesting to hear how he got into the industry and to get to know him better and his views on so many things. He doesn't remember that night but I certainly do, and that is what ultimately led to this column, so I will always owe Buddy a debt of gratitude for that. So without further ado, I present to you, Buddy Wood!
Buddy Wood has been a mainstay at Grooby Productions for over 15 years as a photographer, producer, and director. Many of the top models in the industry got their start with Buddy and have done shoots in his famous and often photographed pool! He likes to enjoy the many social opportunities in Los Angeles and I think we all have gotten to party with him at one time or another!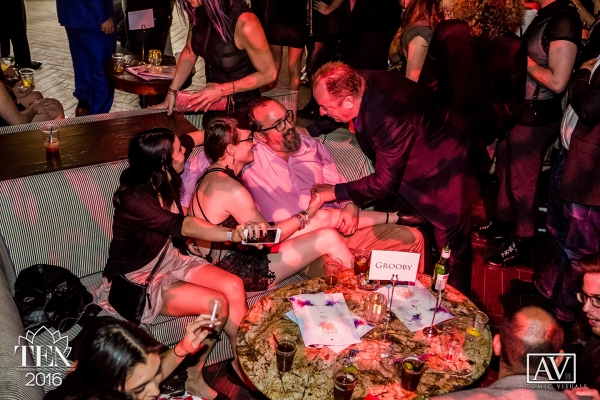 You've worked for Grooby Productions for about 15 years and have played an important role in the success of the company. How did you end up working for Grooby?
I was editing porn in San Diego and then started shooting the video for an adult company there also. It was fun! So I decided if I was going to be making porn… I might as well jump into the ts scene. I knew a few girls in San Francisco from going to Divas. I contacted Grooby because all I saw online when I looked up transsexuals were pics with Shemale Yum watermarks on them so figured they were the biggest company. Steven asked me to do a few solo sets which I did mostly in San Francisco. Celeste was one of my first shoots. I would just meet girls at Divas and then go back to their places to shoot. Eventually I moved back to San Diego and shot a DVD that was all pov called Buddy Wood's Shemale Neighborhood and I sent it to Steven. I did a few other DVDs quickly after that and have been a full-time Grooby Crew member ever since.
You have what many would consider to be a dream job, being a photographer in the porn industry. Is the job really as glamorous and interesting and much fun as people would assume?
No. Definitely not. I always say… I'm an adult video producer/director and photographer…but what I mostly do is laundry. I wash a lot of towels. No of course it's a great job! It's always VERY interesting and incredibly fun. And yeah there are moments of glamour with fun parties and fancy award shows, but those are pretty rare. Ultimately the job itself is like any other production job. Lighting and framing and editing. It just happens to be mostly buttholes and wieners on very pretty girls.
What's your favorite part of the job and your least favorite?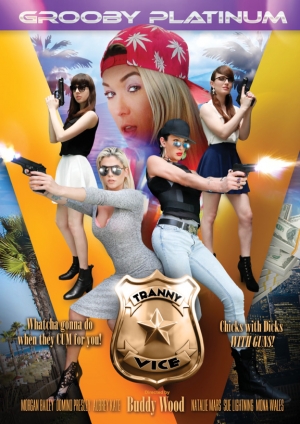 My favorite part of the job is working with girls on a movie. Putting a cool project together with a group of girls…like my new DVD Tranny Vice. When you sit around with a few girls and tell them a crazy idea you have and then a few months later there's a thing that you've all done together … because in porn…anything is possible!
My least favorite part is all the paperwork.
Have you always had an interest in trans women?
Well…I was probably 21 or 22 in Chicago and my friends and I drove by a bar late at night with all these really sexy girls in short skirts with nice legs and high heels all standing outside smoking. We stopped and I jumped out of the car and ran across the street to check it out. When I got there I realized they were all transsexuals and I was amazed at how beautiful they were. This is long before the Internet so these were the first trans girls I saw. I ran back across the street and told my friends to go ahead and drive on and that I was gonna stay. That was it. I had a blast that night and many blasts on many nights since. For me it was very much about a social scene in the beginning. A cool place to hang out and talk to sexy and amazing girls.
Can you tell us about your photography background?
I honestly don't have much of a photography background. I'm more of a film/video guy. I went to film school in San Francisco. Made lots of short films, worked in commercial production and some music videos. Worked as an editor a lot. I'm a film nerd. I love movies and making movies and shooting and editing stories that I've shot. So porn is great for that. As long as people fuck somewhere in there you can tell any story you want.
You must have one of the most photographed backyards and houses in all of Los Angeles. Is it a challenge finding new ways to utilize settings which are so well known?
No. Not really. I mean if I'm shooting for a site like shemaleyum.com then there's 4-5 other producers coming out with their work on there also which makes the content on the site diverse. If some guy gets sick of seeing my pool behind a gorgeous naked transsexual then he should re-evaluate why he's looking at porn in the first place. Maybe he should be jacking off to architectural digest. I kind of have a seasonal thing with shooting too. I don't use the backyard for a few months so that mixes it up. It's shooting for a DVD that gets a bit more difficult. Redecorating and rearranging the inside to make it look a bit different all the time.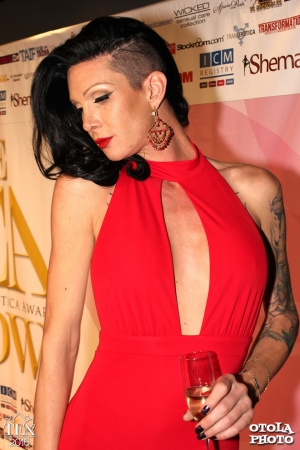 We are both privileged to know Morgan Bailey and to be able to call her a friend. Can you tell us what her friendship means to you?
Morgan is one of my best friends in the world. Without a doubt. I know her family, she knows mine. We spend a lot of time together and have a lot of fun together. We're both from Chicago. I was the best man at her wedding!! She's divorced now…but still. Her friendship means the world to me and we'll be close friends forever.
You've hosted many pre-TEA parties at your house, so I'm sure you must have some interesting stories to share from those experiences.
I have tons of great stories! The best stories aren't even from those nights but just random nights after The Cobra or back when we used to do Blue Moon Nights. Just think of all the sex, drugs and debauchery you could possibly imagine…then quadruple it! But I can't share those stories here. I'd have to change so many names to protect so many of the not-so-innocent. That and my memory ain't so good anymore.
Are your neighbors aware that you shoot porn, and how do they feel about that? Do you ever catch them trying to sneak a peek when you do shoots?
My next door neighbors know exactly what I do and they love it. They know several of the girls and have been to a few of my parties. I could really care less what the other neighbors think. I just try to keep a low enough profile so they can't call the cops on me.
What advice would you give to aspiring photographers who want to get into the industry?
Don't just be a photographer. Be a producer, videographer and an editor too. Be a brilliant model scout. Be social. Be a one-stop production shop that knows how to hustle with the best of them.
Aside from actually showing up for the shoot, what advice would you give to new models?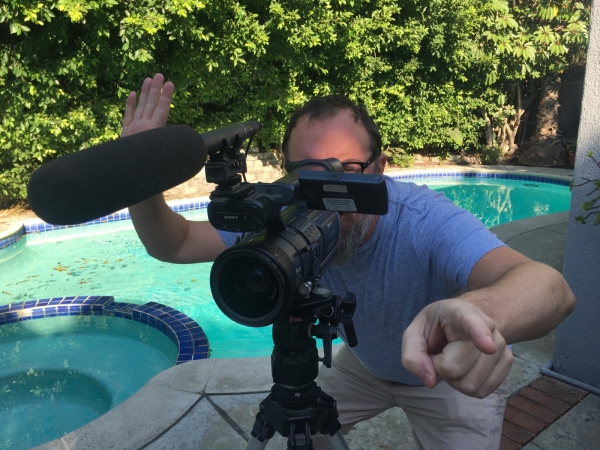 Be nice. Be cool to hang out with for the few hours you're shooting. It's one thing to be hot and look great…but if you're an asshole nobody will want to work with you. No matter how hot you think you are. You might have a great first couple of months of shoots but it's those reshoots you really want. Bottom line if nobody likes being around you…. then you're not gonna get that work. It's pretty simple but I see a lot of girls not getting that part of the industry. The ones that get it…have very long careers.
What are some of the most common mistakes new models make during shoots?
Not relaxing. Just relax and have fun. The best shoots are the ones where the models have a good time and you can see that.
What separates the good models from the great ones?
The great ones are pro-active about their own careers and take it seriously. They know how to work the camera and everyone behind it too! They market themselves properly and are always a pleasure to work with.
Most people know I'm a big Cardinals fan and you're a die-hard Cubs fan. Is this the year the Cubs finally break the curse and win the World Series? If they make it to the series are you going to Chicago to catch a game and join in the celebration if they win?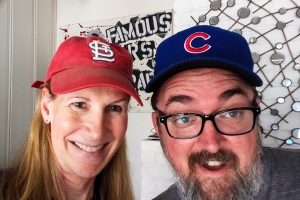 This is definitely the year and I will definitely NOT be missing that party!! I'll be in Chicago as soon as it becomes apparent that The Cubs are in the World Series. That's all I can say as I don't want to jinx anything.
Well, there is the whole goat curse thing, and the fact that they haven't won the World Series since 1908, but we won't go there… But I will say that if the Cardinals don't win the championship then I will be rooting for the Cubs. (but I'll never repeat that, so don't tell…)
Rumor has it you once caddied for a young Michael Jordan in Chicago back in the day?
Lol I did!!! I must've been 14 and he had just been drafted to the Bulls. I think I caddied in the same group he was in and I said to him that I had heard he was going to be a big celebrity and asked for his autograph. He signed it to …the celebrity caddy!!