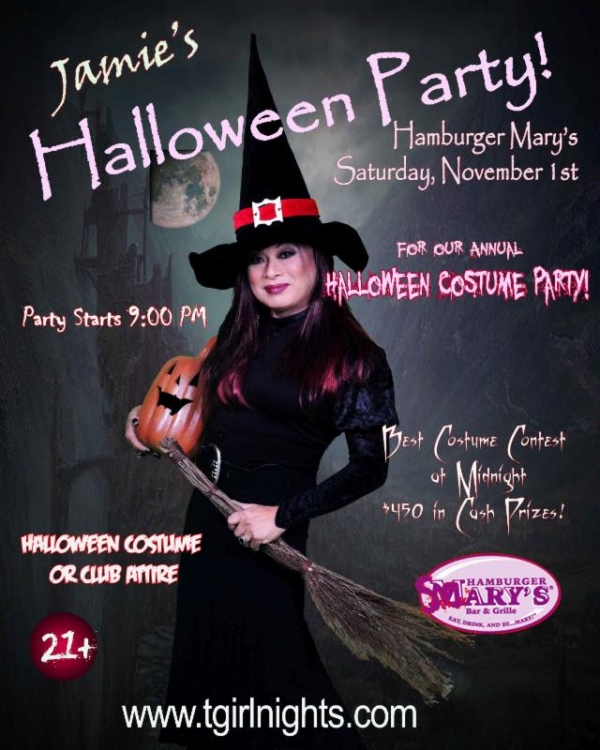 TGirl

Saturdays

are "Monthly at Mary's"
1st

Saturday

of the Month
  featuring!
$450 in CASH for Best Costumes!
$300 First Place
$100 Second Place
$50 Third Place
Red Carpet Photos
Hot TGirl GoGo Dancers
Kimera and Johanna
$100.00 in Cash Giveaways at Midnight!

   $5 Cover All NIGHT!    
Hamburger Marys
330 Pine Ave
Long Beach, CA 90802
Across the street from Golds Gym

No Dress Code, but "Dress to Impress" works
Minimum – Shirt, Slacks/Jeans & Shoes
Almost 200 Spaces in the Huge Parking Structure
right behind the club!