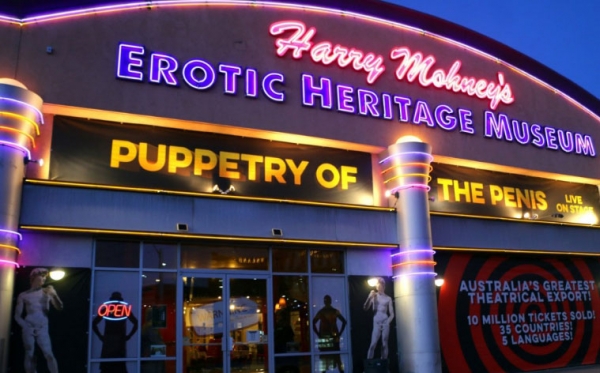 Las Vegas, NV
– The Erotic Heritage Museum (EHM) in Las Vegas will be unveiling a First Amendment banner on Martin Luther King Day this Monday, Jan. 16. The banner, EHM said, will cover "a sizable amount of the museum's  roof," specifically the part facing Trump International Hotel. Savannah Hartwood will be in attendance for the event wearing a Grooby Girls shirt (which can be purchased at the
GroobyStore.com
).
"We want to serve as a reminder to our president-elect that our constitutional rights are sacred," said Dr. Victoria Hartmann, director of the Erotic Heritage Museum. The banner will be set across the museum's roof on Monday at 10 a.m. and will stay there indefinitely.
"A drone-shot video of the installation will be posted to EHM's social media soon right after we unveil the banner," Hartmann said. "Or you can just take a walk over to Trump's hotel and have a look."
The Erotic Heritage Museum is located at 3275 Sammy Davis Jr. Dr. and is open seven days a week.
For more information on the Erotic Heritage Museum, visit their official website or follow them on Twitter.