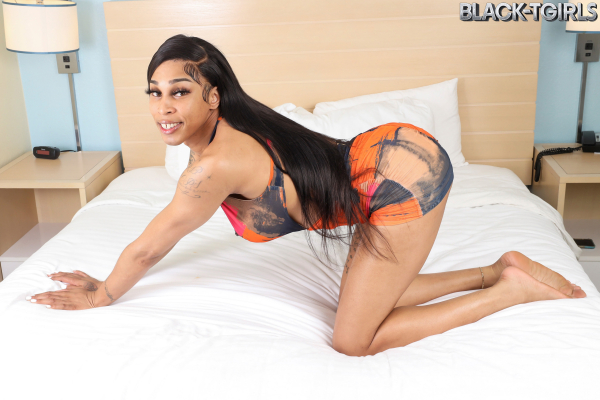 It's over five years since Sunshine debuted and three years since we last saw her – and that's a travesty, as we clearly need more of this cute girl, and we're lucky that KilaKali was able to deliver more.
I like her pretty face – open and sexy – approachable but you know she'll get just what she wants!
Sunshine is 5ft 11, slim with lovely shapely legs and a perfect round ass, that looks sweet and ready to eat. Big boobs, a cock that grows beyond its expectations and she has a vibe and attitude that just seems like she would be a firecracker in bed.
It's so good to see her return, and I hope we can see more.