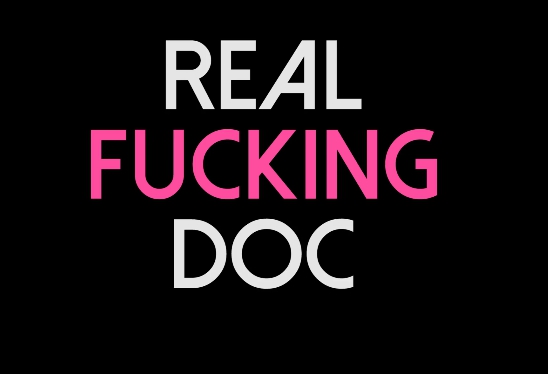 Las Vegas, NV – Grooby's "Real Fucking Doc" directed by Lilith Luxe won the acclaimed Diamond Award at the Adult Film Festival LV this past weekend in Las Vegas, NV. The film is an exclusive companion documentary to the award-winning title "Real Fucking Girls" directed by Mona Wales.
"I am beyond thrilled with the win!" stated Lilith Luxe. "It gives me such joy that this film is out in the world being seen by so many people. Especially as there is more and more discussion about porn in the mainstream media, it's only by sharing and celebrating sex-worker-produced pieces like 'Real Fucking Doc' that we can control the narrative. My only hope with this piece was to provide a platform for everyone involved with 'Real Fucking Girls' to say what they wanted to say exactly how they wanted to say it, because the world needs to hear it."
"Real Fucking Doc" follows the cast and crew during the filming of "Real Fucking Girls" at the Armory in San Francisco back in February 2016. Documentarian Lilith Luxe beautifully weaves together behind the scenes content, interviews with the cast and crew, and scenes from "Real Fucking Girls" itself for an extended version of the documentary submitted to film festivals like Adult Film Festival LV.
"I have so much love and respect for what both Lilith and Mona created with these pieces," added Grooby's Marketing and Editorial Director, Kristel Penn. "I've been showing an excerpt of 'Real Fucking Doc' for the educational workshops I've been running and attendees often share with me how it helped demystify the industry for them. Like most media, consumers generally only see the finished product. I appreciate how Lilith gave a platform to the cast and crew of 'Real Fucking Girls' to give depth and dimension to their creative choices were and show how much agency they had in the process."
"Real Fucking Girls" recently won Best Trans Release at all three major adult award shows: AVN, XBIZ, and TEAs. This is the first time a trans title has swept at all three shows. It can be purchased directly at the GroobyStore.com.
About Grooby
Founded in 1996, Grooby is currently based in Los Angeles and is the leading producer of transgender erotica. Operating over 30 membership websites, the company has numerous popular DVD lines and operates the GroobyNetwork.com, which gives models a unique opportunity to own and manage their own solo site. They are also the host of the annual Transgender Erotica Awards (theTEAShow.com). For more information, visit Grooby.com.