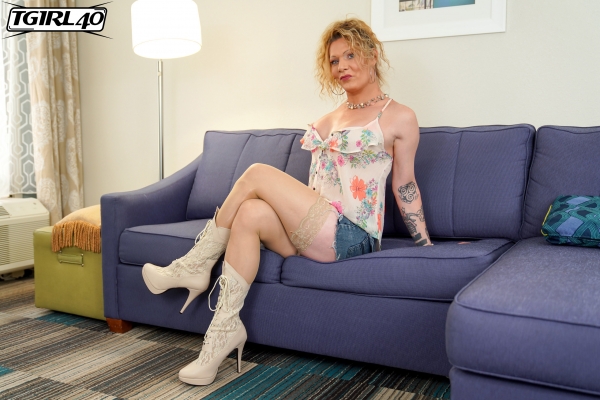 Peggy Bambalino is 5'10" with a sexy look. I asked her what she liked to do for fun and her answer was not what I expected. She'd told me that she's gone hiking, so she would say something like that to explain her amazing physique, but not. She loves sucking cock. That's what she does for fun.
She has a nice, tight ass and a big, thick seven inch cock. She calls herself a dominant bottom and she's a bit of a size queen.
Check out the trailer from Peggy's 3rd TGirl40 exclusive here!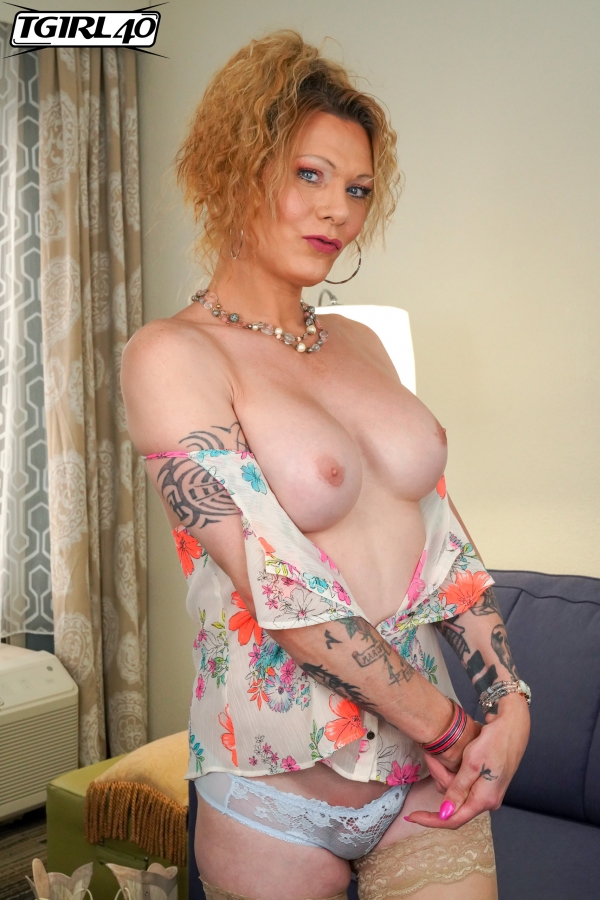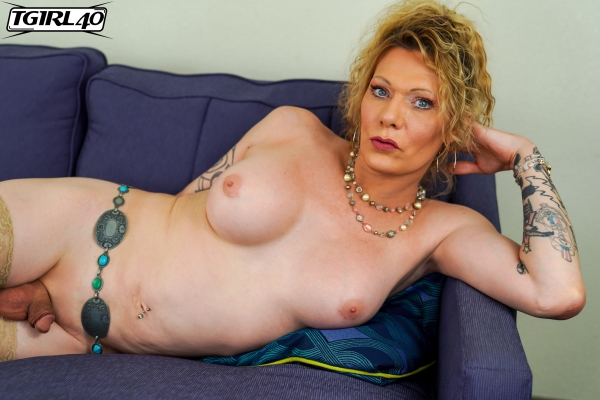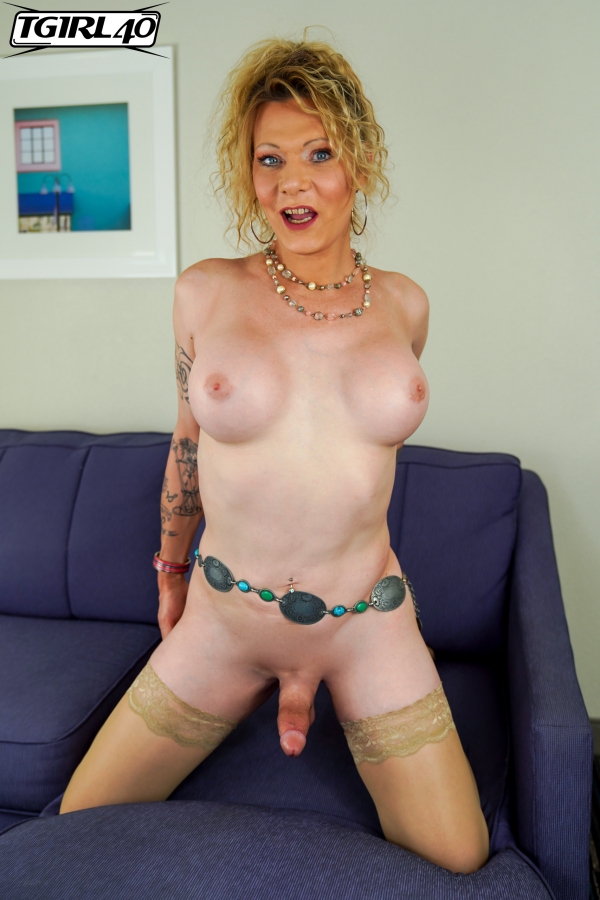 Remember, TGirl40 is part of our super-value grooby.cub Multi Site – ten awesome sites for one great price!!