Grooby Publishes 2019 'Code of Conduct' for Performers and Producers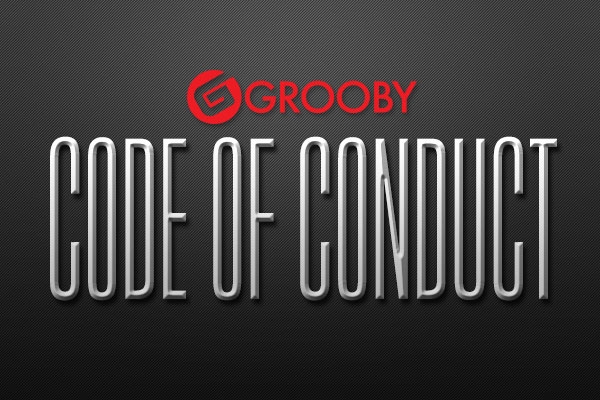 LOS ANGELES, CA – Grooby published their 2019 'Code of Conduct' at Grooby.com and will require all performers to review it before arriving on-set.
"As a company, we believe in the importance of transparency and informed consent," said Grooby's Marketing and Editorial Director, Kristel Penn. "We want every performer, whether it's their first shoot or their 100th shoot, to be on the same page about their rights on-set and our expectations as a company. Scheduled performers will also need to review this document as part of our booking process. Our 'Code of Conduct' is public for anyone to view and we encourage performers who haven't worked with us before to read it so they are able to make an informed decision before inquiring to shoot with us. We will be treating this document as a living, breathing entity, and will amend it when it necessary to protect the well-being of all individuals who work with us."  
Grooby's 'Code of Conduct' is divided into multiple sections, including performer expectations, performer rights, responsibilities of Grooby, on-set responsibilities, affiliate information, marketing, and points of contact. It can be viewed in its entirety here: http://www.grooby.com/code-conduct/
ABOUT GROOBY
Founded in 1996, Grooby is the leading producer of trans erotica. In addition to operating over 30 membership sites, the company produces nearly 50 DVDs a year and hosts the annual TEAs (Transgender Erotica Awards) held in Hollywood, CA. More information about the three-day event can be found at theTEAShow.com.

In 2017, the company took over the editorial content for Transformation, the world's most popular transgender lifestyle magazine. For more information, visit Grooby.com or follow them on Twitter at @GroobyDotcom.
Share This