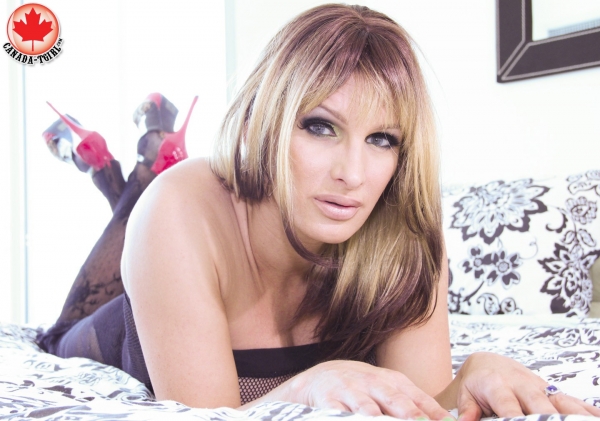 It is with great sadness we learned that Canadian performer Tasha Jones passed away on May 12, 2018, as reported by her husband.  To those who knew Tasha, she was a beacon of light and kindness in our industry – she offered her insight and resources generously to girls just starting out in the industry.  When Dan and I traveled to Toronto for the Feminist Porn Awards, she met us with open arms and took care of us while we were in town. I often affectionately told her how she was one of the nicest and most genuine people I had ever met and we'd laugh about how, in that way, she was very Canadian. Seeing her at the TEAs each year was always a bright spot of my weekend. She always had a warm hug waiting for me whenever I saw her. We're so lucky that Tasha's path crossed with ours and are so grateful for her friendship throughout the years. I'm so thankful for the time we spent together in Toronto, at the TEAs, at Drag Con, and at the AIDS Walk in 100-degree heat in West Hollywood.
Speaking of Drag Con – the year we attended, we were the only trans adult company there and weren't sure how we'd be welcomed by attendees. Tasha signed at our booth all weekend and introduced herself to every person who walked by. She signed photos, she chatted with people, and was such a great presence to have in our booth. She certainly made the time go by faster!
Steven Grooby said, "I'm shocked. I knew Tasha had medical issues but I didn't appreciate that it became this serious. She'd always been one of the coolest, most genuine, and hospitable models I've known and despite having first appeared with us in 1999, I'd only gotten to know her within the last few years. She came out to Los Angeles to participate in the AIDS walk with us a couple of years back and she was just a very open and honest individual. My condolences go to her husband and family."
One thing Tasha and I did speak about sometimes was our health. I can't remember exactly how it came up in conversation, but we talked about the difficulty with having an invisible disease (where you are sick, but people can't necessarily tell you're sick by the way you look). We joked about our situations and lamented together about health, and despite the heaviness of the topic, she was still so positive about it.
Thank you, Tasha, for reminding me the importance of being kind and generous in our industry.  Thank you for your friendship throughout the years. I am so grateful for that our paths crossed in all the ways it did. I will miss you very very much.
On behalf of Grooby, we'd like to send our deepest condolences to Tasha's husband and her family.  Do you have a favorite memory of Tasha or a picture you'd like to share? We'd love to see it and remember her together. <3
Love Always,
Kristel (on behalf of the Grooby Family)
UPDATE: If you would like to donate to Tasha's memorial, her husband created a GoFundMe. Donate what you can here.