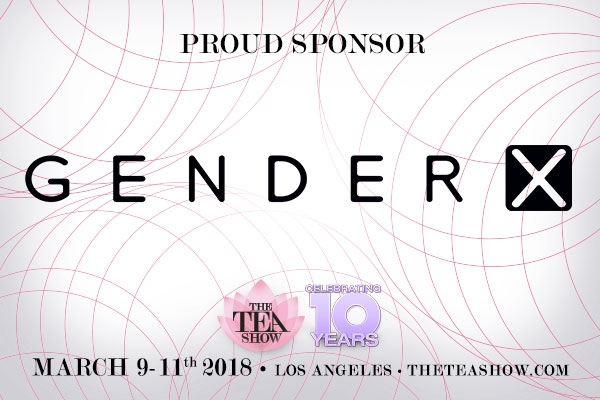 Los Angeles, CA – Gender X is proud to announce their sponsorship of the 2018 TEAs. They will also present the first ever 'Gender X Performer of the Year Award' at the star-studded event.
"The TEA Show is having its 10th anniversary and we're thrilled to be part of it with Gender X," said Gender X salesman Steve Volpoli. "As a sponsor of the event, we're lucky to witness how truly spectacular it is when a community comes together – literally and figuratively!"
"At Gender X it's our priority to make top notch adult trans films, and this is our chance to give back to the community we love by being a sponsor," added director and producer Jim Powers. "It's amazing to see how the TEA Show honors this thriving community, and how it's now become a huge event!"
The 2018 TEAs kick off with an official pre-party at the Bardot on March 9. The red carpet and awards ceremony will be on March 11 at the Avalon Theater. The awards will be hosted by viral sensation TEA Lifetime Achievement recipient TS Madison.
For more information and tickets, visit the event's official website at theTEAShow.com.
About Gender X
Created to explore the world beyond traditional gender roles, Gender X is defying expectations with mind-blowing, out of the box hardcore that breaks through old barriers. Beautifully shot, unforgettable performances grace every scene, centered on hardcore sensuality to show love like you've never seen it before. For more information visit http://www.genderx.com