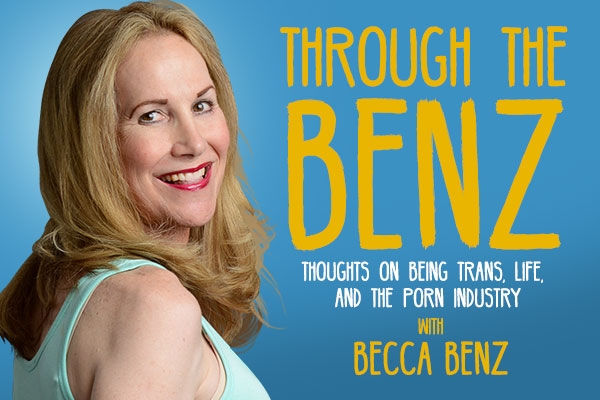 I've done a lot of thinking and soul searching lately about my life in an effort to regain a sense of equilibrium and move forward. Part of that is doing things to take care of myself, such as going to a gym and volunteering at the dog shelter, along with removing things which are sources of stress and trying not to worry so much. And that brings me to this column, Through The Benz. I feel like I've reached a fork in the road and need to make a decision about whether or not to continue writing this column. There seems to be very little interest in the column, and it just isn't fun anymore which has made it really tough to write lately; the inspiration and excitement I felt when I first started writing the column just aren't there anymore.
My youngest son is an amazing cook, and he even worked as a sous chef in a restaurant while he was still in high school. He was in the Culinary Arts Program and seemed to be heading for a career in the culinary world, so I was shocked when he told me he had decided he didn't want to pursue a career a chef. When I asked him why he explained that he enjoyed cooking and that he was concerned that if he did it as a profession it would take all the enjoyment out of it, and he didn't want to take a chance on that happening. And now I understand what he meant because writing is no longer fun for me. In all honesty if I didn't need the money I'd seriously consider not writing this column anymore because I don't feel like I'm accomplishing anything.
I've always loved to write and it was a dream come true when Grooby gave me the chance to write a weekly column. I thought having a column would give me the opportunity to have a voice in the trans community and porn industry, but it's like the saying "if a tree falls in the forest and no one hears it does it make a sound?" If I write something but no one reads it does it give me a voice? Am I accomplishing anything productive if no one reads what I write? The answer is a resounding no.
I have always had faith in myself that I was a good writer, but the fact that there is so little interest in my column has led me to question my ability as a writer. I have lots of followers and friends on social media and people seem to like me well enough, so what does it say about my writing when no one has any interest in reading what I write? I know it takes time to build up a readership, but that's not happening; if anything, I have less readers now than I did when I first started.
I have tried not to worry about the numbers, but it's hard not to be discouraged when my interviews oftentimes struggle to reach low double digits when it comes to likes/favorites/retweets/shares while other writers who do similar interviews routinely reach triple digits. And my non-interview columns get even less attention, and that is with Grooby promoting my column, which should give me a big boost. I know the poor numbers shouldn't matter, but it does. If I do something I want to do it well, and judging by the lack of interest in what I write I must not be doing a very good job. I know I should just write for myself and be happy with knowing I put out a quality column and not worry about all the other stuff, and I did that for a while, but it's not so easy anymore. I've asked time after time for feedback so I know what people like or don't like, and asked for people's opinion about ways to improve the column, but it's rare that I actually do get any feedback. I've tried writing less about my life and focused more on other things, but that seems to have made little difference. I'm out of ideas on what to do to keep people interested in reading what I write and resurrect the column.
So where does that leave me? It leaves me feeling uninspired about writing anymore, and makes it really difficult to come up with a decent column each week. And if I don't enjoy it and don't feel like I'm putting out something which I'm proud of, and if no one is reading it, then what's the point of continuing?