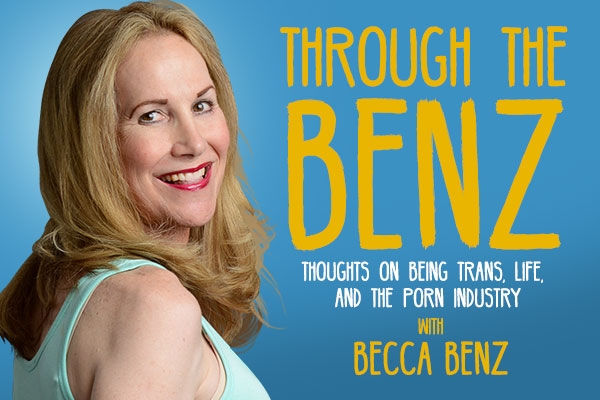 I had been counting down the days and looking forward to TEA for a long time; actually since last year's TEA ended! I got my gown and all the accessories and had all my reservations made and was ready to go! I was so excited to see all my friends, and was looking forward to lots of warm, sunny weather after having endured a Portland winter in which we've seen very little sun and lots of rain. I had been checking the weather forecast and was so relieved when I knew the weather would be good. I got packed and managed to get everything into my luggage, including four pairs of heels and my sneakers, and was ready to go!
Going through airport security is never fun because I always get "selected" to go through a pat-down and have my luggage searched. Go figure. So I get the Portland airport and check my bag and get ready to go through security, and it looks like I'm going to make it through without getting searched, but then the TSA agent points to my carry-on suitcase and asks me if that's mine, and I reply yes, wondering what's going on. He then gives me a funny look and asks me if I realized I had a large hunting knife in my bag. Shit! My bag has a small pocket on the side which I never use because I never remember it's there, and when I recently moved I must have thrown the knife in that pocket of the bag and forgotten about it. I try to remain calm and collected and I tell him it's my son's knife and I hadn't realized it was there, hoping I wasn't going to be detained and have to explain all this. He gives me another funny look and then takes the knife to swab it for residue. He then tells me I can't keep it, which I already know, and then sends me on my way. So, I normally always get patted down and searched, but when I carry a large hunting knife in my carry-on bag through security I don't get patted down or even have my luggage searched. Huh. Guess I'll have to put prohibited items in my carry-on bag from now on.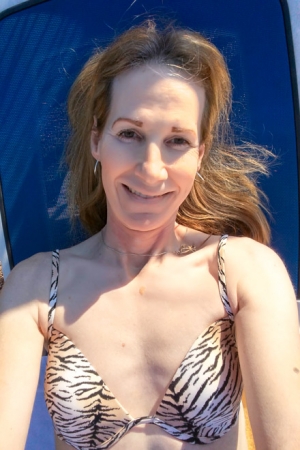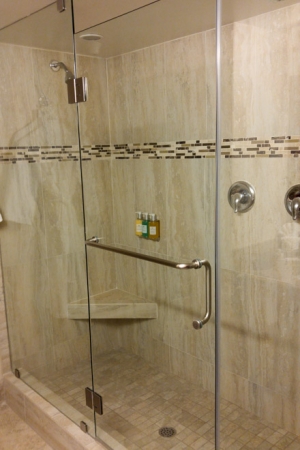 So I make it on my flight, which was no small relief after the knife incident, and have a smooth trip to Burbank, and get my rental car and find my way to the hotel and get checked in. I splurged a little and went with a nicer hotel, but I was blown away at how nice my room was, and how amazing the shower was! I knew I'd be enjoying lots of long hot showers while I was there! My apologies for not doing my part to conserve water while I was there.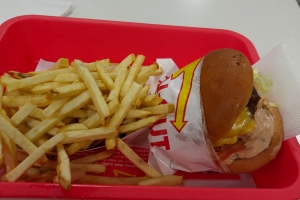 My first order of business was finding the sun-deck at the hotel to lay in the sun and get some much-needed color, but I find out the sun-deck is closed for repairs. What??? Thankfully their sister hotel was across the street and had a nice sun-deck, so I found a comfy chase lounge and enjoyed the warmth of the sun while I relaxed and looked at the palm trees. It was good to be back in Los Angeles! The second order of business was heading to my favorite In N Out Burger for dinner. Surprisingly it wasn't too crowded and I got a booth to sit in while I enjoyed my animal-style burger and fries. God how I'd missed In N Out burgers!!!
I spent the next two days lounging in the sun and working on getting a tan, but being careful not to burn, and just being lazy and checking out my old haunts from when I lived there. Wednesday night I went to The Abbey, which is a place near and dear to my heart. The people who work there are so friendly and always so good to me, and it's such a fun place whether I'm there to dance or just people-watch, plus they have really great food! I got there fairly early before things got too crazy and order a drink, which is the first drink I've had in a long, long time, so it doesn't take much to get me feeling good lol And then Brooke Zannell, Eddie Wood, Chelsea Marie, and Montasia showed up, which was a really nice surprise! I was so excited they were there and to get the chance to catch up! Little did I know just how exciting things were going to get! We were sitting at a table talking, and I leaned over so I could hear what Brooke was saying when all of a sudden Eddie jumps up and starts furiously patting my head, and I'm wondering what the heck is going on. Then I smell something burning and Eddie is telling me my hair caught on fire when I leaned over the table and my hair went into the candle, which I hadn't even noticed. Thank God Eddie saw what happened and took such quick action. And thankfully I didn't have any product in my hair or hadn't worn hairspray, otherwise my hair might have gone up like a Roman candle. Everyone assured me not much hair burned and that it wasn't noticeable, but I was still pretty freaked about it. But after another drink I wasn't so worried lol I managed to get back to the hotel at a decent hour without any further incidents. My first few days in Los Angeles were pretty exciting, and the TEA events hadn't even started yet!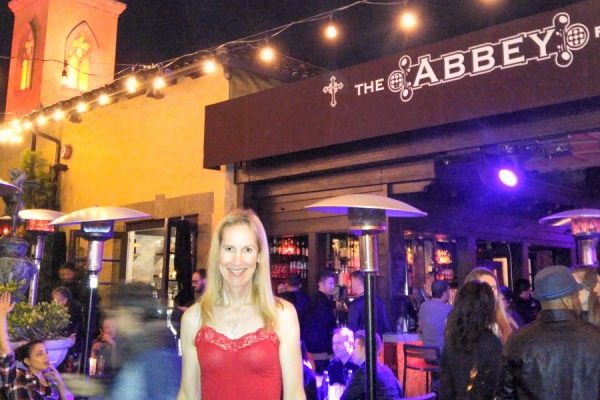 Next week in Part 2 I'll cover all TEA Con, the TEA Pre-party, and the TEA Awards, as well as a fun night at Club Cobra.