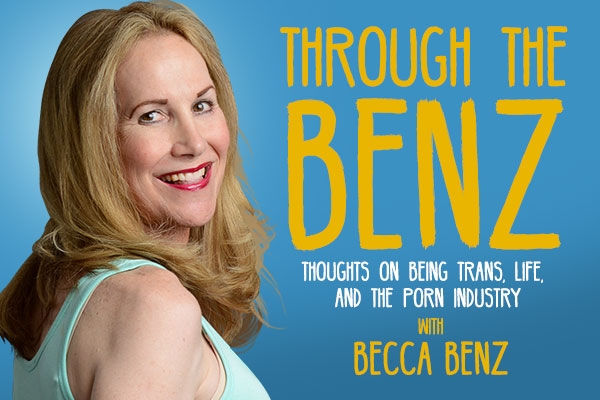 With the Transgender Erotica Awards coming up soon I thought I'd share my perspective about what it's like to attend the TEA events for those of you who have never gotten the chance to experience it in person. Hopefully this will help convince you that it's an event that can't be missed!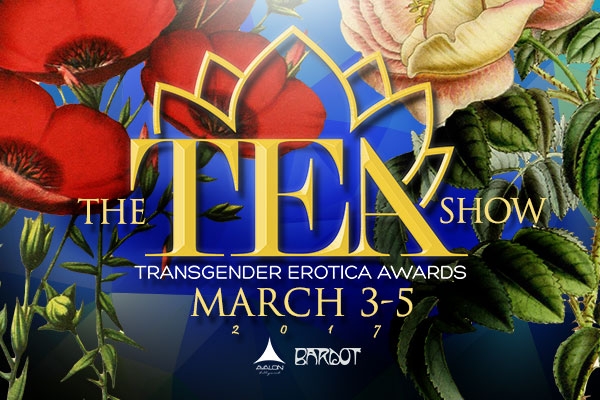 The purpose behind the Transgender Erotica Awards is to recognize those who work in and have excelled in this industry, but it's so much more than just the awards. While it is nice to be recognized for your accomplishments, the best part of TEA is just getting together with friends to celebrate what we do. And with all the negativity we face because of working in the porn industry, let alone the fact that we're also trans, it's nice to be with people where it's okay to feel good about what we do and who we are. We get a chance to put aside all the negative crap that seems to predominate the news lately and have some fun for a few days. And for me, it's more than just a gathering of people I work with and the fans who enjoy the product we create, it's more like a family reunion. I've made so many friends in this industry, people who have come to mean the world to me and are like family, and that is what makes this so truly special. I get to dress up in a fancy gown and hang out and party with some pretty amazing people, and it doesn't get much better than that! And for those new to the industry it's a great opportunity to learn how the industry works and to meet people and network. But TEA is so much more than just about the awards!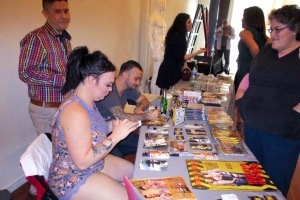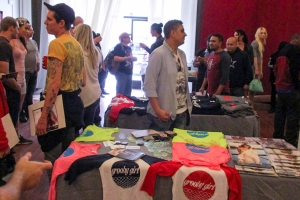 TEA Con debuted last year and was a rousing success, and it looks to be even better this year with it being held on Saturday March 4th at Avalon, site of the awards show. TEA Con gives fans a chance to meet and hang out with the performers in a more relaxed environment, along with the opportunity to get autographed photos and merchandise, along with a picture with their favorite model. And Grooby will no doubt have some goodies to give away such as their awesome Grooby Girl t-shirts and calendars. I think I spent all of five minutes at my table because I was having too much fun wondering around talking with people and taking pictures. Even though I work in the industry I'm still a fan, and TEA Con gave me the opportunity to hang out with people I hadn't met before and make new friends.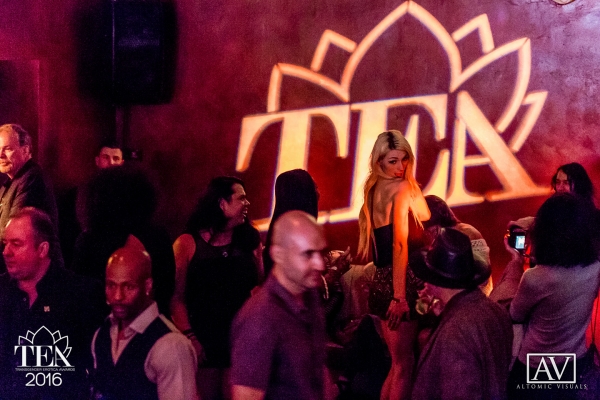 The After-party has traditionally been held the night following the awards, but this year it's been moved up to Friday March 3rd, with the awards being held on Sunday March 5th. The party takes place at Bardot which is a fabulous venue, and the folks at Grooby know how to throw a heck of a party! It's always fun to see the outfits people wear, which range from elegant to outrageous and everything in between! The music rocks, the alcohol flows, and the party is one of the best! What I notice most are all the smiles and laughter and hugs, and people just happy to be there among friends. You can say with absolute certainty that a good time is had by all!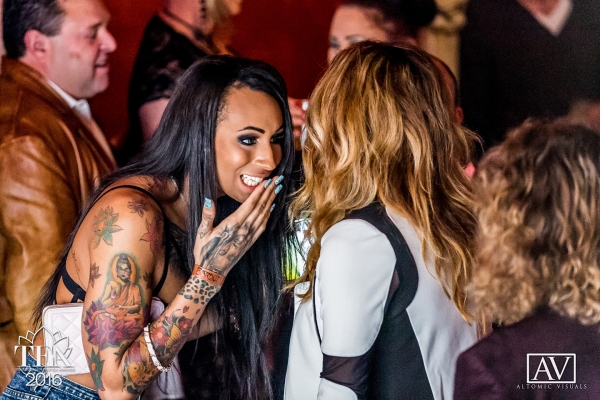 And finally, the Awards Show is Sunday March 5th at the Avalon, and is always an amazing event. The Avalon is a beautiful venue and adds to the over-all atmosphere, which is one of excitement, elegance, and celebration. When you first walk in and see the red carpet and then the big staircase and the auditorium beyond that, it literally takes your breath away. And even more breath-taking are the people who attend and all the amazing gowns and dresses you see, along with some pretty snazzy tuxedos and suits! If you like to people watch then TEA will be your dream come true! The awards show begins with walking the red carpet and getting interviewed and photographed, which in itself is quite an experience! Morgan Bailey is the queen of the red carpet and nobody does a better job of interviewing that her! Then we mingle and have a drink or two and socialize with everyone before making our way to our tables for the award show. And then the fun begins, with your friends and coworkers getting recognized for their hard work. It's always hard to pick who you want to win because most of the nominees are friends, so no matter who wins we're all happy. It's quite an evening.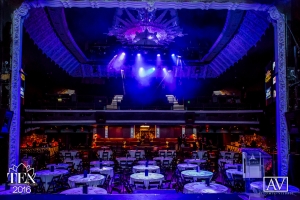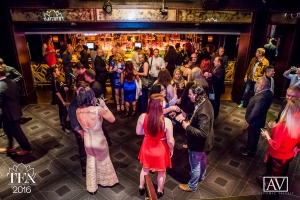 And the TEA weekend wouldn't be complete without attending Club Cobra on Thursday night which is the unofficial start to the TEA festivities. Cobra is always a fun night and a good chance to hang out and have a few drinks with your friends, or to make new friends!
And come Monday when all the festivities are done and we're dead tired and our feet are killing us from wearing heels for the past four days, you'll look back and have a lifetime of great memories and understand what an amazing experience the Transgender Erotica Awards really are! It's one of those things that has to be experienced in order to understand it! And then you'll be counting down the days until next year's TEA!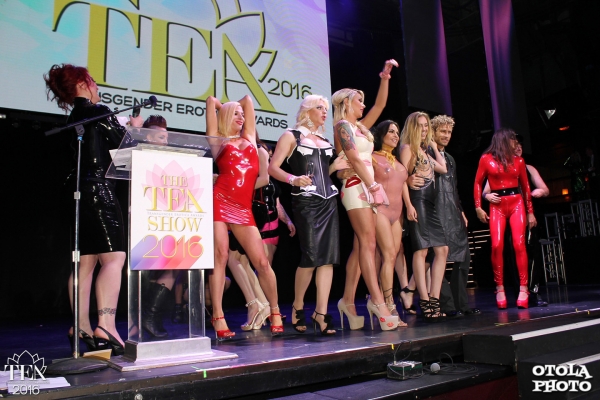 This would not be complete without a big thank you to everyone at Grooby who put in so much time and effort to make this event so special. A lot of work goes into organizing and planning TEA and making sure everything runs smoothly, and it's a credit to them that these events always seem to come off without a hitch. The Transgender Erotica Awards have come a long way since the first one held in 2008, and it will be exciting to see how it continues to evolve and grow in the coming years.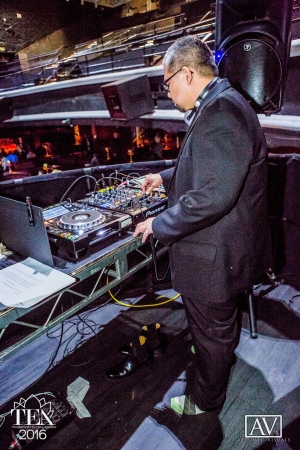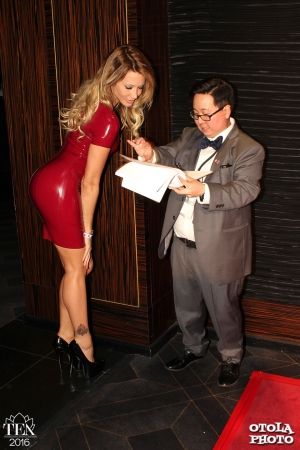 Nice socks Dev 🙂
And last, but certainly not least, a big thank you to the many talented photographers who cover all the TEA events and never miss capturing all the special moments. You guys are the best! It's nice to have so many amazing photos to remember these events by, and to use to promote things. TEA photos are always the first ones I go to when looking for images to use for my interviews, so thank you for that!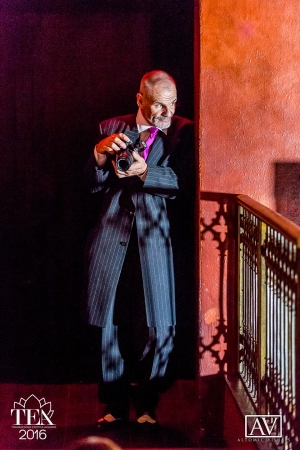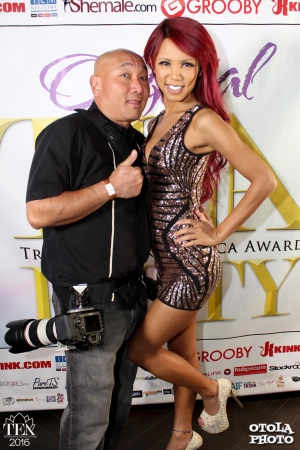 For more information about TEA and to purchase tickets, visit the TEA website here: theteashow.com/