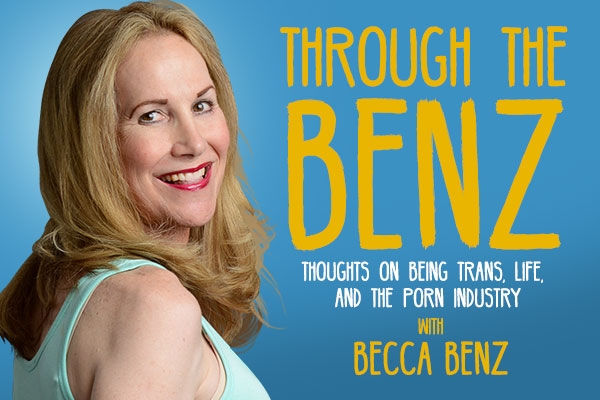 While 2017 has given the transgender community a lot to be fearful of, there have still been some positive things which have occurred that may have gotten overlooked. We've all been inundated with politics lately and everyone should be well aware of the intentions and risks we're facing from the current administration, but in the midst of so much negativity and fear there are signs that we as a community are still making progress and moving forward, which is an important message that we need to make sure people hear. We need to give people in our community hope and to show that in spite of the overwhelming amount of fear we are still here and moving forward and we're not going anywhere.
Among the positives for the transgender community so far in 2017: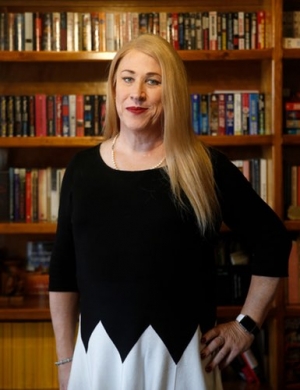 New Hope Mayor Jess Herbst became the first openly transgender mayor on record in Texas when she made the following statement in an open letter posted on the town's website in February: "As your Mayor I must tell you about something that has been with me since my earliest memories. I am transgender. Two years ago, with the support of my wife, daughters and son-in-law, I began Hormone Replacement Therapy (HRT). At the time, I did not imagine I would hold the Mayors position, but here I am" Herbst wrote.
Herbst's open letter comes as transgender rights have been thrust into the state and national spotlight thanks to a slew of so-called bathroom bills, including Texas' Senate Bill 6.

The Boy Scouts of America announced in January that it will allow transgender children to enroll in scouting programs. Boy Scouts chief executive Michael Surbaugh said in a video message that the organization will now accept boys based on the gender a parent puts on a child's scouting application, ending a policy of accepting boys based on the gender listed on a child's birth certificate. One week later a New Jersey boy has become the first openly transgender member of the Boy Scouts.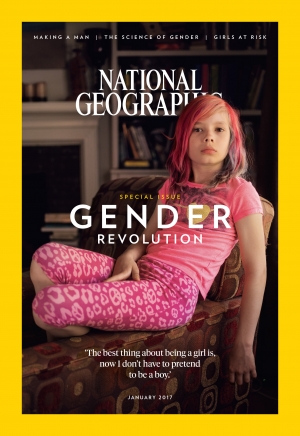 National Geographic Channel premiered the documentary Gender Revolution: A Journey with Katie Couric in February. A companion piece to National Geographic Magazine's recent "Gender Revolution" issue, the new documentary follows Couric across the states as she unpacks all the complexities of gender. The documentary premiered at a screening in Washington, D.C. to a very appreciative audience, including Mara Keisling, executive director of the National Center for Transgender Equality, who praised the show by saying "This is going to save lives."
And in a first for the magazine, National Geographic featured a transgender person on its cover, with 9-year-old Avery Jackson who appeared on the subscriber's edition.
Long-time transgender advocate Laverne Cox made history as the first transgender actress to play a transgender series regular on a broadcast television show when the legal drama Doubt premiered on CBS February 15th. Cox, already known for portraying Sophia Burset, a transgender woman on the Netflix series Orange Is the New Black, became the first transgender person to be nominated for an Emmy award back in 2014 for her performance on the show.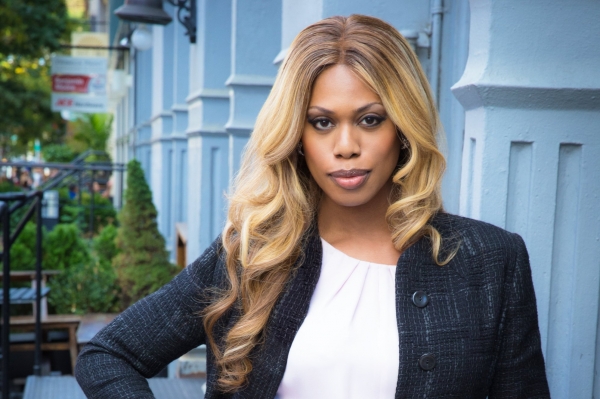 At this year's Grammys, a transgender woman served as a trophy presenter for the first time in the award show's history, which puts the Grammys in the lead among award show diversity. Slay Model Management's Martina Robledo joined actor Derek Marrocco and model Hollin Haley as presenters at Sunday night's festivities, which broke away from the outdated tradition of simply using a "trophy girl."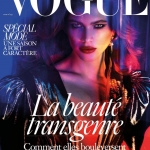 For the first time in the magazine's 97-year history, Vogue Paris put a transgender model on its cover. Valentina Sampaio appears on the magazine's March issue, which is the second biggest cover of the year for any fashion magazine. The cover's celebratory headline reads, "Transgender beauty: How they're shaking up the world."
And finally, Tonner Doll Company announced it will release a doll based on 16-year-old transgender teen Jazz Jennings from the TLC reality series I Am Jazz, which will be the first doll based on a transgender person.
While these are not all ground breaking news they do show that progress is being made in a variety of areas, and there is still much to be hopeful about. And 2017 is barely even two months old and a things can change in the blink of an eye, as we are already beginning to see. There is hope.