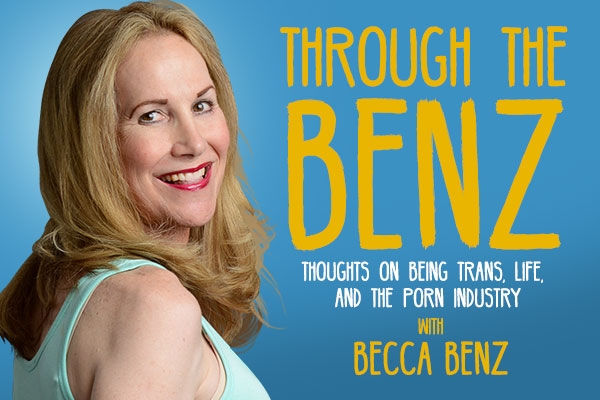 Jelena Vermilion gives us one more reason to love Canada! This sassy and articulate young woman has made a splash in the porn industry and leaves quite an impression when you get to know her. She has that special star quality of being amazing in front of the camera while performing and also being extremely insightful and informed about not only the issues within the trans community and porn industry, but also global issues. This lady can definitely hold her own in an interview! One of the things I enjoy most about doing these interviews is that it gives me the opportunity to get to know people a lot better, and I particularly enjoyed chatting with Jelena and doing this interview. Jelena is a special lady and I see great things ahead for her in whatever endeavors she chooses. And congratulations are in order for her recent Transgender Erotica Awards nominations for Ms. Unique and Best International Performer (West)!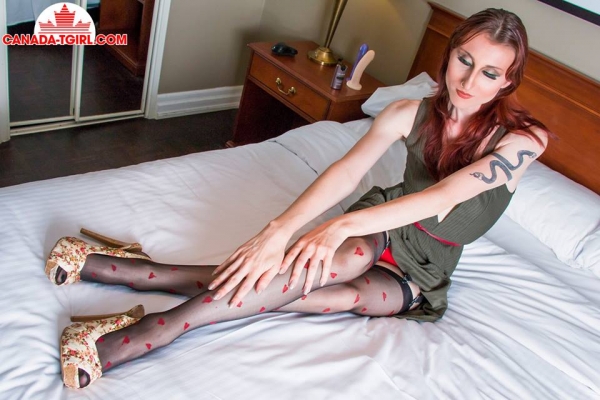 What was your childhood like and when did you realize you were transgender?
My childhood was pretty tumultuous. I experienced a lot of trauma growing up, which I think contributed to my delayed realization of being trans until around 16. I had always acted in my own way which I suppose would have been read as 'feminine' archetypically, but I didn't express it knowingly until around 16, even though my presentation was pretty femme.
Was it a process for you to come to terms with the fact that you were trans?
Yes, it was a challenge. I struggled with feeling helpless to do anything about my feelings of dysphoria. I balked at starting HRT for a long time because I was conflicted about being on medication for the rest of my life. Thankfully when I decided, I was able to start before the end of my puberty, at 17.
Is your family supportive and accepting of you?
My folks are strange people. They are superficially accepting of me as being trans and who I am in general. But, I don't have contact with them, as they can be quite inadvertently abusive, without effort to be accountable. My siblings and other extended family (I have few relatives I am in frequent contact with) are accepting, mean well, and we are on good terms.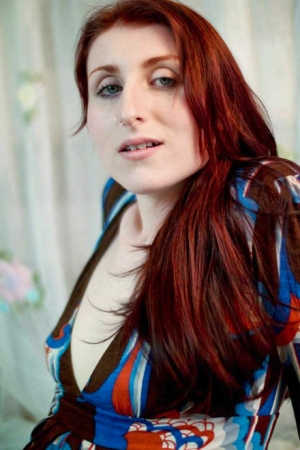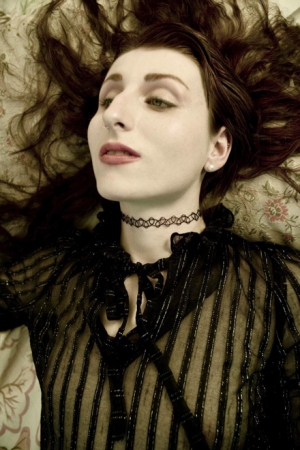 How did you get started working in the porn industry?
I had recently started escorting, and I was scouted by Toronto Grooby Producer (at the time) Kevin Dong. He asked me if I'd be interested in modeling for Canada-Tgirl.com, and that if things went well, there may be opportunity to shoot a hardcore set. I agreed, and I really enjoyed myself. The rest, as they say, is history. I was then scouted again by new Toronto Producer Vito Scalia once Kevin left Grooby.
Does your family know you work in the porn industry and if so, how do they feel about it?
I have no interest in hiding who I am or what I'm about, so I have told them. My mother gets paranoid about my safety, driven by her misconceptions and (of course), sincere concern. My father- I'm sure- has complicated and condemning feelings about it as he doesn't want to think of his (daughter) in that light. I couldn't care less what they think about it.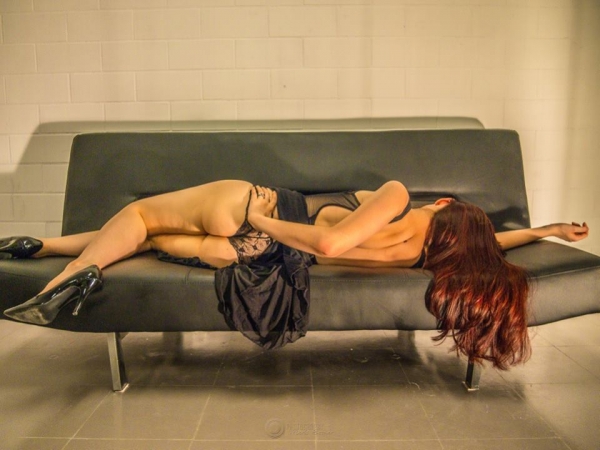 There are some who claim that trans women are being exploited as sex workers. What are your thoughts on this?
I think that it's a complicated issue. I think in a world where trans people- especially femme trans folks- had the same employment, educational, and economic opportunities as their cis peers, many would not choose sex work. Many people revel in sex work, and others choose it because it is the least foul/best overall choice for them. I know that I fall within the former category. I think, however, that it is poverty and capitalism which exploits people to make choices (i.e. consent to labour) that aren't ideal.
What do you feel are the biggest issues facing the transgender community right now?
I think that transgender people being given more exposure within the collective consciousness has been a good improvement. I also think that the gender binary has been reinforced through these homogenized narratives of Male-to-Female and Female-to-Male transitions being disseminated. I think an issue the trans community faces is the erasure of non-binary and intersex identities. I think medical coverage for trans folks who choose to medically transition is obviously a contentious issue, also.
When you look back at 2016 what will you remember most?
I was nominated as Ms. Unique and Best International Performer (West) for the 2017 TEAs, and that was a pretty special moment for me in 2016. I am ever grateful.
Congratulations on your nominations!! Will you be attending TEA in March?
I'm not sure; I'd really like to I'm just not sure if I can swing it.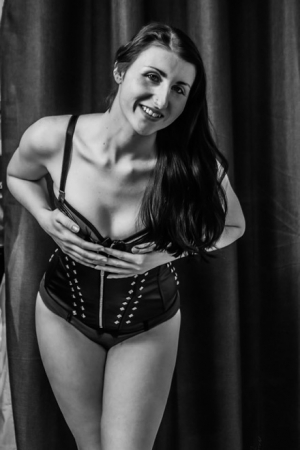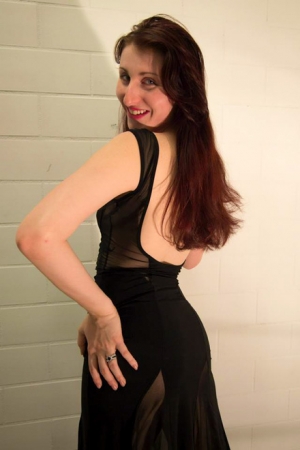 As a Canadian, what are your thoughts when you look at what's going on in America, with the country so divided over Donald Trump being elected?
I feel for my American neighbours. Many people are hurting and scared, and many people are now emboldened by what they perceive as righteous and valid behaviour. It seems to have created a large dissonance within many communities in every state. I hope that people will focus on being kind to one another.
Do you see any big differences in how trans people are treated in Canada versus America?
It does seem that on a federal level, Canada makes a conscious effort to ask pronouns/gender identity/preferred name in interpersonal dealings and on their governmental forms. I have even noticed these changes trickle down provincially and municipally, so it is quite interesting to see. We also have gender identity and presentation protected from discrimination under our criminal code, so that is neat.
I had lived in Virginia for six months, and while I do think attitudes vary by state, America is still learning how to respect and understand trans people. Canada is also still learning.
Do you enjoy interacting with your fans on social media?
Generally, yes! I am very grateful to have my fan base and a loyal following. I enjoy having meaningful discussion and sharing parts of myself for them to see. It's always neat to see the kind of connections that can be made!
Where would you like to see yourself in ten years?
I would like to have a partner (wouldn't most?), and I'd like to be focused on creating more art- whether that is erotica, pornography, fashion photography, film, etc. I am interested in creating and disseminating beauty into the world. I feel like it is something of value.
What is something people would be surprised to learn about you?
I can be quick to tears, I struggle with depression and anxiety, and I prefer living in smaller spaces as I prefer not to own many possessions.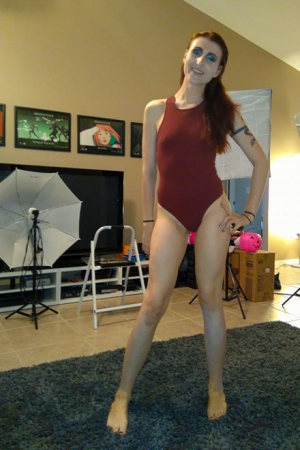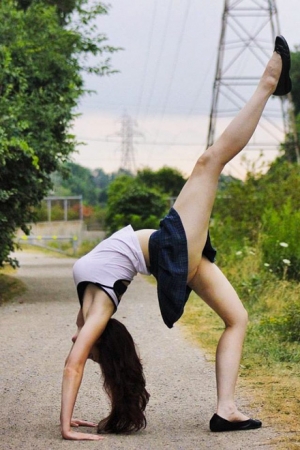 When you're not working, what activities do you enjoy in your free time?
I am an audiophile, so I listen to a lot of music at home on my record player or on-the-go in my car. I like dancing, going on road trips, exploring nature, trying new food, and spending time with friends.
Who inspires you?
So many of my friends! I'm also inspired of the musicians that I listen to, such as Stevie Nicks, Alysha Brilla, Grimes, or Crystal Castles. I get a lot of inspiration through beauty and exhibitions of beauty.
You have very good taste in music! Stevie Nicks is also someone who has inspired me for her sense of style and obviously her voice.
Thank you again Jelena!
To learn more about Jelena:
Twitter: @IsisIntrepid
Facebook: Isis Jelena Vermilion