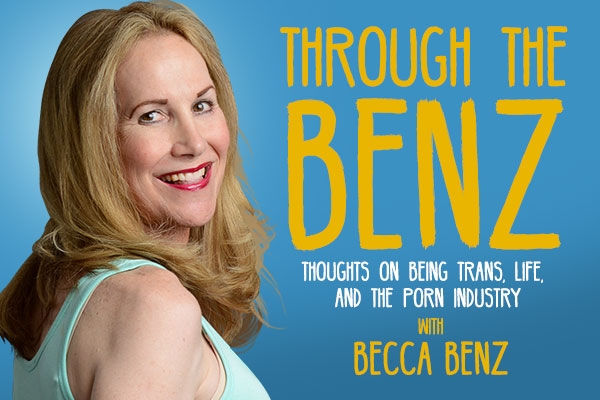 2016 has been quite a year, and as it comes to a close I thought it would be fun to look back and ask people what they will remember most from this year. I reached out to a bunch of folks and here are the replies I got back. A big thank you to all who took the time to participate and for the thoughtful answers you provided.
Steven Grooby
There has been a lot of confusion, anger and division in 2016 but what I remember most of the year is much different. I try to travel somewhere new each year and this year I was lucky enough to go to Panama, Cartagena (Colombia), Madrid and Kyoto and what I noticed was how warm and receptive people in all those places were, to a foreigner who spoke none of their language and often didn't know his way round. People took the time to make sure I got what or where I wanted. Friendly, smiling people from all walks of life (when I travel, you'll find me in the smallest neighborhood places as well as the higher end venues). I've seen an increase of friendliness in Los Angeles (which some find to be a city that is somewhat aloof) over the years and hosting our 20th Anniversary there, we were given so much love and attention from those attending as well as those that couldn't make it.
So among all the problems we've had in 2016, and there are bridges that need mending and a lot of issues that need to be addressed, when asked what I personally remember most from 2016, it's the warmth, the friendliness, the acceptance and the smiles from all over the world, and perhaps that is what we need to take forward and appreciate people as individuals instead of categorizing them.
Krissy Kyung
Whenever I get introspective about the past year, I try to remind myself to be optimistic about the future. This past year has been most memorable as a year of loss, unrest, and divisive politics here in the United States. Still, I have hope for a better future, not just for those groups that I identify closely with, but for all humanity.
I think what I will most remember from 2016; or perhaps it is less "remembering" and more a, "lessons learned" type of thing, is that division, hatred, and bigotry only serve one purpose – to spawn more division, more hatred, and more bigotry. This cycle of "I hate you because you hate them and your opinion doesn't align perfectly with mine" … must stop. We must find common ground, or else we will destroy ourselves; and believe me, we're well on our way to that end. So… 2016… I'd much rather forget 2016 and press on towards 2017 – a year of hope, healing, and a reclaiming of humanity. It starts with me and it starts with you.
Jacquie Blu
2016 has been a major year for me. This is the year where everything started to turn around for me. I have heard others complaining about this year, but it's been one of the best years I've had in a long time. The last 12 months has been a whirlwind of activity, from launching my official website, to making an appearance in Transformation Magazine, to the Red Carpet at TEA 2016. Two months later, I began appearing as a weekly guest on the Dr. Susan Block Show, and two months after that I began working with her and quickly became her Associate Producer. I have been interviewed four times this year and I have been getting invited to events at The Sanctuary LAX as a VIP guest. I have shot a few scenes with Mistress Cyan, owner of The Sanctuary LAX and founder of DomCon and have been invited to attend DomCon 2017 as a Special VIP guest. I began shooting scenes with Paranormal Perversions, creating some of the highest quality content that I have ever seen in porn. In November, I became a sponsor for TEA 2017. This has been an exciting and productive year, with even more on the horizon for 2017. I had goals and high hopes for 2016, but there were a few events and occurrences that exceeded my expectations. There is a lot more for me to do, and I anticipate that the next year will be even more productive than this one.
Miran
That'd would be TEA that I won Best Non-US Performer 2 years in a row!!! It was unexpected and I hope I can win again!
Buddy Wood
2016 will always be the year the Cubs won the World Series for me. Those last few weeks of the playoffs and then the actual series were some of the most exciting and emotional times I've had in my entire life! You can't really fully appreciate it unless you're from Chicago but…it's a big fucking deal. I recorded the victory parade and still haven't watched the entire thing because I start crying. Lol I can't get through it. I made an action/cop porno starring a bunch of my friends this year, shot tons of new models, got nominated for a hip-hop song I wrote and rapped and came out with my own adult website (ts-castingcouch.com)…but nothing beats the Cubs winning the World Series and the memories I will have of that in 2016.
Chelsea Marie
2016 was a very stressful year not only for African Americans and the LGBT community but for countries around the world facing wars against each other. 2016 was a troubling year but the one thing I will remember are those who lost their lives at the Pluse Night Club in Orlando; that used to be my place to go to every Wednesday and Saturday when I lived there, so my heart goes out to the families of that incident. Also my grandpa dying this year broke my heart because he called me beautiful on his death bed; I will always remember him as the fun Grandpa.
Krista Michaels
If I'm being honest, I must say that I most remember having to endure that awful election. I'd say that it was particularly one of the worst years of my life (not to sound completely negative, though!). lol. I'd give a better answer, but I'm slowly recovering from a terrible sickness. Trying to get everything back on track.
Brooke Myers-Zannell
When I look back on 2016, I remember being part of a porn company that turned into a lifestyle brand, being a Heritage Model, and attending the Grooby 20th Anniversary Party where we got another chance to hang and party together. I remember feeling shaded cause I don't like to make lesbian porn with other tgirls, shaded cause I choose to keep my natural breasts and not have big implants on my chest. I reflect and remember myself on the back of Transformation Magazine. I reflect on myself I've hosted & danced at many clubs around the country this year, I've worked with Atomic Visuals and Sammy Mancini and Fran from Shemalestrokers. I reflect on all the girls who I helped get their first shoot with either Grooby or Shemalestrokers . Basically I come to this conclusion there are moments that haven't seemed fun to go through but in one single act of kindness all that can change and the world doesn't seem so bad. So here is to 2016 and I look forward to 2017!
Michelle Austin
This year has been a big change for myself and our company. We have worked to bring FTM porn to the mainstream audience. It is slowly growing and we have had tons of new guys shoot for us and produced some amazing scenes.
Also, after six years being in this industry not only is my company getting recognition from the industry with FTM.xxx being nominated for Xbiz, a lot of our scenes and models being nominated for TEA Awards and myself getting my first AVN Nomination for Trans Performer of Year. So, 2016 was a great year for our business and I can't wait for 2017!
Jonelle Brooks
I will remember most my decision to move across the world to Thailand and my acceptance into LSU MBA program
Kylie Marie
I drove from Philadelphia to Vegas when I moved with my friend and my dog. Took about a week and 2 hours from Vegas to Cedar City Utah where I got into an accident on the highway. We came to a stop for an accident and the woman behind us was either drunk or texting or whatever but she drove straight into us and sent us flying into the medium. My car was totaled and my tv and computer were all destroyed. None of us were hurt seriously except my friend got a piece of metal rammed into his ankle. It was terrible, we had to stay overnight there and figure out everything. But we all survived which was the main thing and I made it to Vegas lol
Dave Naz
I found 2016 to be a fun and productive year. The only downer was the brutal Trump ending.
Tasha Jones
2016 has been a rollercoaster of eventful memories for me both personally and professionally! Both good & bad! Life changing and forgetful! The start of the year I was nominated for lots awards from both TEA & AVN more than ever before in my career! I finally did a shoot with the amazing Buddy Wood! I was so honored he wanted to shoot me. I finished my last DVD, something I had been working on for years. It was sad to know the curtain had finally went down and it was over. But that last shoot I did is nominated this year for best FTM scene! It is never about winning it is about being recognized for your hard work and dedication! I have never wanted to be the best I just wanted to be noticed.
Personally, this has been a year of difficult decisions and unanswered questions medically. Facing my mortality. Seeing the world fall apart with disasters forcing me to see how insignificant our personally problems in life are. Trying to look at the bigger picture rather than the moments that test our strength!
2017 will be a new year and a new way I will have to live my life. Putting who I was and who I hoped to be to bed. Letting go of the past and trying to stay positive for my future. Medically, I have life changing events to focus on. Finding peace within myself, some form of happiness! Some people would crumble with what I have had to deal with over the last 3 years. I am sucking it dry of the strength I have had. I have held on this long and gave it my all to reach my dreams even through I was staring hell in the face daily! I made it, I have the scars to show for it and I will wear them with pride!
Love yourself, believe in yourself! Support one another. Remember if a unknown girl from Canada with a concrete wall to block her from reaching her dreams can do it, anyone can! Thank you everyone for the support!
Rusty Eldora
I have had a quite busy 2016 with both ups and downs. I finished fixing up my house of 31 years to a quite good place with it selling in June at a number I am happy with. The best part of this was that it was a real party house for 3 months with a number of friends staying there.
In the fall of 2015 I reached out to someone that was having dark times, even though it felt like an inconvenience. Fast forward a year and she is now my best friend. Please everyone, answer that cry of help, you can really make a difference.
The highlight of the year was my two week car trip to LA, with 5 days around the Awards. A total blast because I was surrounded by close friends. This was my 3rd year attending and clearly the best. Yes, I have nothing to do with the industry yet I feel like I have been adopted into a family. I am in a professional career and it shocks me that the quality of people in the industry are among the best anywhere, far, far above the stereotype.
Another year realizing how wonderful transgender women are. Not just the appearance, but the smart woman inside that is finally living as herself. Guys are really missing out on the best women around.
Kristel Penn
I am so glad that 2016 is coming to an end. It has felt like a year of tragedy and struggle met with a surprising response of hope. As I write this, I'm listening to George Michael in the background and reminiscing about how much his music meant to me as a misfit in high school. There are stories now circulating about his secret generosity and quiet charity. 2016 has felt like a call-and-response. Each time we were delivered a gut wrenching blow, we were met with some kind of unexpected kindness. The surge in post-election violence toward the LGBTQ community in particular has been met with wave of activism within our community and from our allies. I'm trying to stay positive in all of this with the hope that 2017 will be a phenomenal year to counterbalance the horrors of 2016.
Isabella Sorrenti
What I will remember most from 2016 is the hot summer. I think it gets hotter every year. I can't stand the heat or sun for that matter so perhaps I should relocate somewhere that's not so sunny. I established many connections and actually put myself out there to become a better me. The opportunity to travel because I've never flown as much as I did this year. I plan on topping that and then some for 2017. The world and it's many cultures await me. I do intend on upping my vegan diet to raw vegan next year. It will be pricey and hard but I feel I'm determined enough to make this happen.
2017 will be about change and fulfillment. I've gained the fame and self-confidence I yearned for. Now it's time for a new beginning. A change of pace and scenery. 2017 will be about health and fitness and achieving those goals. It will be about taking that giant leap into my transition and coming out in a more evolved state of being. And NO ONE will get in the way of what I want to accomplish.
Some great things are in store for me in the coming year and I'm happy for all the support every one of you has given me. Happy Holidays.
Becca Benz
2016 for me has been a roller-coaster, full of amazing highs and difficult lows. The most meaningful and special moments were the birth of my grandson and getting to spend time with him. And winning the TEA for Best Internet Personality was another magical moment. But this was also a year full of loss. My father passed away this summer, and my relationships with a couple of family members have become badly damaged. And we lost so many people this year, including Muhammad Ali, David Bowie, Prince, John Glenn, Jose Fernandez, Arnold Palmer, and most recently, George Michael and Carrie Fisher. But the one that hit me the hardest was the passing of Glenn Frey; I've loved the Eagles music since I was a kid, and it was like losing part of my youth, and showed how mortal we all are.
The other thing that stands out was the election and how ugly it was and the division it caused within our nation. The fallout over Trump being elected has been unprecedented, and those of us in the LGBTQ community are left to wonder what will happen to our rights over the next four years. It appears there are difficult times ahead for our country with many unanswered questions, and it will test the strength of the American people. I hope we are up to the challenge.